ScreenJunkies' Honest Trailers just released their take on Justice League, and they're going after everyone and everything in it.
After director Zack Snyder was forced to leave the film to due to personal tragedy, the reigns were handed over to Joss Whedon. Many fans would say that that was the beginning of the end. Snyder and Whedon have vastly different artistic styles (see Suicide Squad versus The Avengers) and though Whedon was initially thought to just finish up what Snyder started, he actually redid quite a bit of the film. So while we enjoyed getting to see some of our favorite DC superheroes all together, Justice League, unfortunately, did not do them justice. But hey, at the end of the day we love a good Whedon joke so the movie was still enjoyable, albeit not quite what we expected.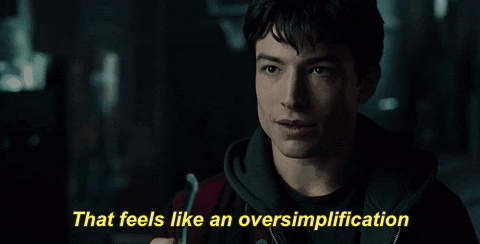 RELATED: Zack Snyder Leaves JUSTICE LEAGUE Due to Family Tragedy, Joss Whedon Steps in as Director
And of course, they couldn't help but take a few shots at the CGI. We're not totally sure about how far is too far with CGI, but we're feeling pretty good about drawing the line at facial hair.
Check out what ScreenJunkies had to say about it in their Honest Trailer.
Do you agree with ScreenJunkies' opinion of Justice Leauge? Leave a comment below and tell us how you really feel.
Latest posts by Missy LaPlace
(see all)