Even though Halloween is fast approaching, we will not have to wait that long in the Nexus. Blizzard announced that the Hallow's End event will be making its return to Heroes of the Storm beginning on October 17th and will run until November 14th.  This event will include a new quest plus special skins, mounts, sprays, portraits, and loot chests.
Hallow's End Quest Event
Players who play in any mode other than Custom Games, Training, or Heroes Brawl will be eligible to receive some spooky prizes in this 3-part event.
Part 1: Play 2 games during Hallow's End.
Reward: Cartoon Headless Horseman spray
Part 2: Play 8 games during Hallow's End
Reward: Hallow's End Warcrest Banner
Part 3: Play 15 games during Hallow's End
Reward: Headless Horseman Portrait
Hallow's End Loot Chests
There will also be special loot chests that will be available once the event begins. These chests will be awarded each time a player levels up and they are guaranteed a limit-time item including portraits, sprays, mounts, and skins.
Weekly Brawls that are completed between October 17th and November 14th will also be awarded special loot chests. These chests can also be purchased in-game using gems. If anyone happens to have any unopened loot chests once the event starts, they will not be converted to these special chests.
New Skins, Mounts, and Bundles
Of course we can't forget the skins, mounts and bundles. There will be new skins for Valeera, Greymane, Brightwing, Chromie, Cho'gall, Gazlowe, and Murky and new mounts to collect. There will also be bundles available just for this event. And if you're wondering about old skins from past events, there will also be available for a discounted price. These older skins include Scarecrow Xul, Countess Kerrigan, and Rose Vampire Slayer Valla.
New Skins
Legendary Skins
Greymane

Doctor Wolf & Stein
Hazardous Doctor Wolf & Stein
Inferno Doctor Wolf & Stein
Mysterious Doctor Wolf & Stein
StormPunk Doctor Wolf & Stein
Epic Skins
Valeera

Vampire Slayer V
Coldheart Vampire Slayer V
Midnight Vampire Slayer V
Phantom Vampire Slayer V
Rogue Vampire Slayer V
Rare Skins
Bewitched Brightwing
Creepie Chromie
Pump'kin Cho'gall
Paper Bag Gazlowe
Garden Shambler Murky
New Mounts
Legendary Mount
Epic Mounts
Phantom Stallion
Grim Phantom Stallion
Jack-O'-Phantom Stallion
Picnic Phantom Stallion
Secret Phantom Stallion
Bundles
In addition to the new skins and mounts, there will also be bundles that players can purchase in-game. This includes a Greymane and Valeera bundle that includes 6 skins and a Phantom Stallion. There is also the Hallow's End Classic Bundle which includes Arthas, Kerrigan, Stitches, Valla and Xul plus their Hallow's End skins, and an Eye Pad and Headless Horseman's Charger mounts.
You can watch the In-Development video below (with additional Junkrat information), and check out some of the new skins, mounts, sprays, and portraits in the Gallery.
Have a spooktacular time in the Nexus!
Gallery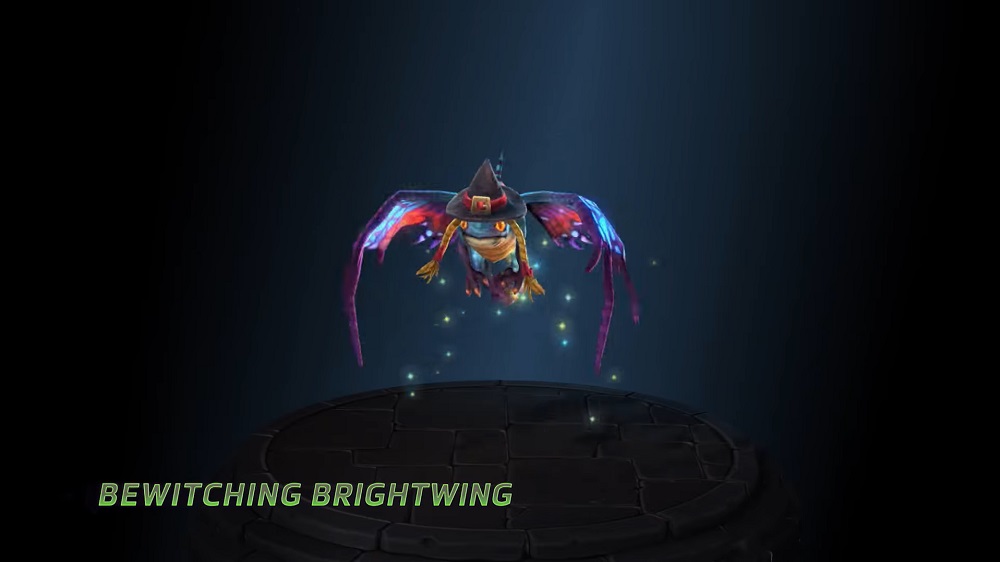 [Photo Credits: Blizzard]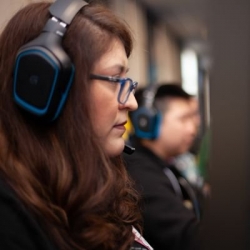 Latest posts by Renee Lopez
(see all)