Halloween is just around the corner, my spooky babies! I don't know about you, but throwing myself into all things pumpkin spice and everything nice is my only tether to sanity. It's an increasingly tenuous tether at that. While we may not be able to commemorate Halloween 2020 by hosting massive parties and trick-or-treating, we can still celebrate safely at home. And nothing screams "Party alone at home!" like "Blast some ghostly tunes!" 
Now, I've got a killer list of songs to add to your spooky rotation. These tunes will make "Monster Mash" look like that one Wiggles song that never ceases to get stuck in my head on an endless loop. Something about fruit salad? 
Below, you can take a look-see at my Spooky Season tunes. Crank up the volume, bust out the pumpkin spice vodka (I don't actually know if that exists) and ask one of your decorative skeletons to dance. 
RELATED: Top 10 Halloween Movies for Spooky Season Part Deux
"Party Monsters" album by The Haxans 
This entire album is an absolute Halloween banger. The Haxans are wholly devoted to all things spooky. If you love to rock and you love to roll, you'll dig this album. 
"I Put a Spell on You" Nina Simone 
Ah, the effervescent Nina Simone. I know there are roughly a zillion covers of this tune, but the original is still the best. Nothing beats Nina Simone. 
"Black Magic Woman" VCTRYS
I initially heard this cover in The Chilling Adventures of Sabrina and I've loved it ever since. Of course, Fleetwood Mac and Santana released their versions over 40 years ago, but I really dig this modernized cover by VCTRYS. 
"Zombie Girl" Imelda May
Imelda May is a rockabilly force to be reckoned with. Her song "Zombie Girl" is a rockin' homage to all things Halloween. 
"Feed My Frankenstein" Alice in Chains 
This song is on every Halloween playlist known to humankind. Well, that's obviously for a reason. "Feed My Frankenstein" is overtly filthy, but it's a classic. 
"Scary Monsters (And Super Creeps)" David Bowie 
David Bowie is one of my all-time favorite artists. There's a Bowie for every occasion as far as I'm concerned. His music is timeless. 
"(Don't Fear) The Reaper" Blue Oyster Cult 
Another Halloween staple. I dare you to peruse party playlists on Spotify. You won't find one without this classic tune. 
"Heads Will Roll" Yeah Yeah Yeahs 
I prefer Yeah Yeah Yeahs' earlier works, but this dance tune is pitch perfect for Halloween fun times. 
"Sympathy for the Devil" Motörhead 
I realize the original is by The Rolling Stones, but I prefer Motörhead's harder cover. Plus, I don't think this version gets enough love. Lemmy's voice sounds like a demon from hell, so it's the perfect fit!
"Transylvanian Concubine" Rasputina 
You might recognize this song from Buffy the Vampire Slayer. Rasputina is mostly a strings act with cello-heavy numbers, and this particular tune is imbued with a tinge of the macabre. 
"Season of the Witch" Donovan 
Another quintessential Halloween playlist song. Groovy, baby!
"Grim Grinning Ghosts (Haunted Mansion Theme)" Creature Feature 
Yes, the song from The Haunted Mansion ride. Creature Feature is a steampunk-esque act that does a great cover of this tune. Perfect if you're pining for Disneyland like me. 
"Nightmare Revisited" soundtrack by Various Artists 
The Nightmare Before Christmas already has a fantastic soundtrack, but this homage from 2008 has a series of reimagined songs from the movie by multiple popular bands/artists. Amy Lee does a transcendent cover of "Sally's Song," while Korn gives "Kidnap the Sandy Claws" the rock edge I always envisioned it having.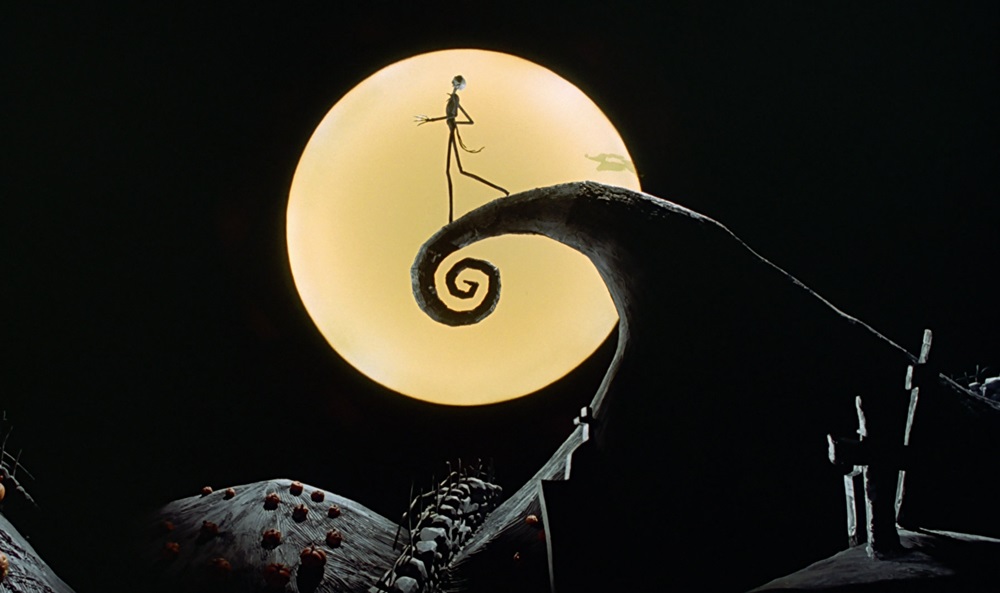 "Serpent of Old (feat. Ciscandra Nostalghia)" Seven Lions 
I'm not much into dance music, but I first heard this tune in Letterkenny, of all shows. It's a dance song with a wicked twist, rife with spooky sound effects and minor descants. Anything in a minor key is bound to be creepy. That's just a music law. 
"The Dove and the Serpent" Devil Electric 
Devil Electric is a band I discovered this past year. If you dig southern garage rock, you'll love them. 
"Right On, Frankenstein!" Death From Above 1979 
Another rockin' band. Another rockin' song. Need I say more? 
"Haunted" Evanescence 
Time to give Halloween a twinge of the Gothic! In 2003, I was 14 and really into Evanescence. That still hasn't changed. 
"I Come Alive in the Dark" Damn the Witch Siren 
Damn the Witch Siren is an indie pop act that combines multiple musical stylings to create some kick-ass tunes. This song is one of them. 
"Little Black Death" Meg Myers
I've talked about Meg Myers before. She's a rad solo artist that sounds like the lovechild of Alanis Morissette and Liz Phair. "Little Black Death" is a little black pop dream. 
"Creatures of the Night" The Creepshow 
Welcome to The Creepshow! "Creatures of the Night" is a perfect addition to your Halloween playlist. 
"You Put a Spell on Me" Devil Doll 
This song gives off major big band/jazz vibes. Perhaps it's time for a slow dance with one of those decorative skeletons again. 
"Howlin' for You" The Black Keys
Who doesn't love The Black Keys (Ohio represent!)? This song is a classic no matter the playlist. 
"Runnin' With the Devil" Van Halen 
Time to bust out the electric air guitar! Van Halen is always a mood elevator. 
"Bat Out of Hell" Meat Loaf 
Everything on this album is a whirlwind of rapidly changing time signatures and, well, it's very Meat Loaf-y. But this song is a great dancing tune!
"Halloween" Misfits
The song is called "Halloween." Enough said. 
"Walk Like a Zombie" Horrorpops 
The early-to-mid aughts were a paragon of rockabilly tunes and revival acts. "Walk Like a Zombie" will make you tap your toes and possibly move like the undead!
"Witch" Karliene 
This song is pretty self-explanatory based on the title alone. "Witch" is a catchy dark pop tune about witches, which feels apropos for Spooky Season. 
"Vampire Money" My Chemical Romance 
MCR is the emo holy grail for millennial kids like me. Nothing screams "emo" like Halloween. Except maybe screamo, which is a subgenre of emo. 
"Hellfire Club" Imelda May
Yes, May's on here twice. Because she's twice as good as other artists in her genre. 
"Ghost Town" Shiny Toy Guns 
Ghosts. Ghosts. Ghosts. 
Dead Man's Bones self-titled album
Well, their only album, really. It wouldn't be Halloween without Ryan Gosling's band. Dead Man's Bones only released their self-titled debut in 2009. Everything on this album is Halloween in a nutshell. "My Body's a Zombie for You," "Buried in Water" and "Werewolf Heart" are particularly ghostly tunes. 
"Monster Mash" Bobby "Boris" Pickett, The Crypt-Kickers 
You thought I wasn't going to mention this song? You thought wrong. "Monster Mash" is a Halloween playlist must. I'd put it on as the finale act. End your at-home celebration on a high note!
RELATED: Top 5 Halloween TV Episodes Part Deux 
What are your favorite Halloween tunes? Sound off in the comments below!
My Top 6 Halloween TV Episodes
This article was originally published 9/26/20
Latest posts by Melody McCune
(see all)