*Mild spoilers ahead for Shudder Original Hellbender.
Shudder just dropped a new original film, Hellbender. It is a hell of a ride. Not only is this a horror film, but it also features music from the experimental punk band H6llb6nd6r. Both the band and film are products of the filmmaker family, the Adams. The film is written, directed, produced, edited and scored by John Adams, Zelda Adams and Toby Poser, who star alongside Lulu Adams.
RELATED: Check out our movie reviews!
About Hellbender
Hellbender tells the story of 16-year-old Izzy (Zelda Adams,) who lives an isolated life with her mother (Poser) in a secluded home at the top of a mountain. Izzy suffers from a rare illness, the reason for their isolation. Eventually, she begins questioning her sickness and ventures out of her comfort zone. She befriends a local girl, Amber (Lulu Adams), who introduces Izzy to her friends.
While hanging out with her new friends, Izzy consumes an earthworm, the first meat she's ever eaten, while playing a game with the group. She awakens a hunger with this small action, unlike anything she experienced before. To learn to control it, she must first discover her family's dark past and the power humming through her bloodline.
Hellbender has a score of 98 percent on the Rotten Tomatoes Tomatometer.
My Thoughts
I want to preface this review by saying parts of this film almost left me speechless. Hellbender is one of those movies you absolutely cannot miss a single minute of lest you miss a vital plot point. With that said, I enjoyed watching it.
RELATED: Movie Review: Studio 666
The cinematography is splendid, showcasing stunning forest scenes. However, I could have done without the closeup when the mother has an endless blood supply in her mouth.
As for the acting, it was neither the best nor the worst. Overall, I think the group did well, and I feel they will get better with time.
The story is unique in several ways. First, in all my years of watching and reading horror, I have never heard the term "hellbender" before. I had no idea what to expect. Is it a person? A religion? Does it reference demonic possession? Magic? I had so many questions starting.
Thankfully, I got answers before the credits rolled. I found it intriguing that Izzy's grandmother's story goes back to what appears to be part of the Witch Trials. Of course, they're not witches — they're hellbenders. The only similarity between the two is the ability to use magic.
However, the hellbender's magic stems from their hunger for living beings. That hunger, at its base, is for fear, which is another unique aspect. They seem to be a cross between dark magic practitioners and vampires.
As for the band, I sincerely enjoyed the music. My only complaint is that it would have fared better with a guitar. I am no music expert by any means, but if you don't enjoy music that veers toward metal, you probably won't like H6llb6nd6r. Nevertheless, they've got an enjoyable sound, and I would listen to an album.
Without saying too much, the end is the perfect conclusion to the story. Anything else would not have worked.
Final Thoughts
If you're looking for something new to watch, Hellbender is an excellent choice. If your preference is slasher horror or creature feature, give it a pass. Also, if you're interested in something with tons of gore, you won't find it in this movie save the strange, blood-spitting scenes. However, if you want something creepy and supernatural, head over to Shudder and give Hellbender a watch.
Have you seen Hellbender yet? Let us know in the comments!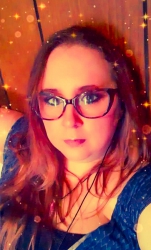 Latest posts by Becca Stalnaker
(see all)