Hello again, lovelies, and welcome back to another edition of Underrated Horror Movie of the Month! If you're new here, I talk about a horror movie that I feel doesn't get enough love or isn't widely known once or twice a month. Today, we're taking a look at the 2006 film Hatchet.
RELATED: Underrated Horror Movie of the Month: Deadline
About Hatchet
Hatchet revolves around a local legend in the Louisiana Bayou, Victor Crowley (Kane Hodder). Victor grew up in the Bayou with his father, but he wasn't an ordinary kid. Sadly, Victor was incredibly disfigured. Because of this, he constantly faced being terrorized by other local kids. When things get out of hand, his father accidentally kills Victor with an ax. Now, he seems to be nothing more than a scary tale.
Things take a downward turn when a ragtag group of tourists embarks on a ghost tour through the swamp. After their boat begins to sink, the group finds themselves stranded on an island. While they try to figure out what to do, they discover Victor Crowley may be more than just a ghost story.
Will the odd group of companions best the terrifying Crowley and leave the island with their lives as they fight for survival? Or will they become a part of the legend, never to be seen alive again?   
The stars of Hatchet include Kane Hodder, Joel David Moore, Deon Richmond, Amara Zaragoza and Mercedes McNab. Parry Shen, Joel Murray, Joleigh Fiore, Richard Riehle and Patrika Darbo also star. In addition, a few big names in horror, such as Tony Todd and Robert Englund, make brief appearances in the movie. 
Adam Green both wrote and directed Hatchet.
The tale of Victor Crowley produced multiple sequels. The original story spans a trilogy: Hatchet, Hatchet II and Hatchet III. However, there's a fourth film in the franchise titled Victor Crowley, and it's a continuation/reboot that takes place a decade after the initial events of the trilogy.
My Thoughts
I will never forget the first time I watched Hatchet. It was about a year after its initial release, and it was on a cable channel one evening. As someone in her late teens that was already a horror hound, I was always on the lookout for new scary movies to watch (this is also how I discovered Cursed).
When I came across it, the movie just started. I remember reading the description thinking, "Huh, this sounds cool." So, I started watching. At first, I was taken aback by some of the language used. I was still used to horror films from the 1930s and 1940s at this point. However, after I got past that, I started to get into the movie — like edge-of-your-seat, nail-biting into it.
Several years later, I decided to rewatch Hatchet and enjoyed it even more! Now, I watch it at least once or twice a year, and it's easily in my top 10 horror movies.
RELATED: Check out our Underrated Horror Movie of the Month archives!
A word to the wise, it's best to be cool with quite a bit of gore before watching this movie. There are some genuinely gruesome kills and scenes in general. Blood and guts are a staple throughout Hatchet. However, the atmosphere, story and acting don't get lost in the gore. It only serves as a shock factor and displays how brutal Victor Crowley is when he finds his space invaded.
In my opinion, Victor Crowley is similar to Jason Vorhees from the Friday the 13th franchise. Only better. Sorry, Jason fans, he's still cool, but I prefer Crowley.
The makeup for the character of Victor Crowley is fantastic! Though I admit, it's incredibly reminiscent of Jason, though somehow even more gruesome.
Conclusion
Now that you've heard my thoughts on Hatchet, it's time to watch it for yourself. Check out the trailer below and leave your thoughts in the comments! Also, be sure to check back in October for a Halloween edition of Underrated Horror Movie of the Month! In the meantime, don't forget to let me know which underrated horror movie I should feature next!
Stay spooky, my horror-loving friends, and I will see you next time!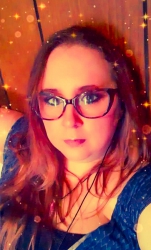 Latest posts by Becca Stalnaker
(see all)