The final trailer for the latest installment of the Halloween franchise, Halloween Kills, just dropped! After the film's release date suffers from an initial delay, fans anxiously wait to see what happens next.
RELATED: Halloween Spoiler Review
Halloween Kills is the second film in the reboot trilogy from Blumhouse. In the first movie, fans got to see what happened to Laurie Strode (Jamie Lee Curtis) after the tragic events of Halloween in 1978. It's important to remember that these films don't acknowledge any of the previous sequels. Therefore, the children we see Laurie with as an adult in Halloween 4 and Halloween H20: 20 Years Later do not exist in this timeline. Instead, she has one daughter and one granddaughter.
In Halloween, the first of the new trilogy, viewers see Laurie go toe-to-toe with Michael (Nick Castle and James Jude Courtney) to save her family. Eventually, she sets her home on fire with Michael trapped inside. Halloween Kills picks up exactly where the first film left off with the house burning and Michael trapped inside. Laurie, her daughter and granddaughter, are outside. 
About the Trailer
This final trailer reveals that not only does Michael escape the fire, he once again goes on a hunt. As he makes his way back to where it all started, he will take down anyone who gets in his way.
Also, the video shows the return of some original characters, including Tommy Doyle (Anthony Michael Hall), the young boy Laurie was babysitting on that fateful Halloween night. 
Halloween Kills is making its theatrical release on October 15, 2021, and you don't want to miss it!
Check out the trailer below and let us know your thoughts in the comments!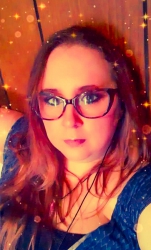 Latest posts by Becca Stalnaker
(see all)