It's almost Halloween, a.k.a. the season for all things spooky and scary! From that creepy animatronic Dracula in your neighbor's yard to the plethora of spiderwebs covering the front of your favorite store, ghosts and goblins reign during Spooky Season. Because of this, many people turn to horror movies during October to keep the scares rolling.
Unfortunately, there isn't enough time to watch the long list of horror movies before the season is gone. The scares can continue beyond Halloween, but many people don't watch scary movies year-round. That said, if you are looking for a list of must-watch movies for this Halloween season, look no further! Here is a Halloween horror 101 breakdown with five films you should watch this spooky season!
RELATED: The Best Halloween Movies of the 90s
The Hollow 
Let's start with a film I don't think many people even know exists, The Hollow. It's a TV movie released in 2004 and starred Kaley Cuoco, Kevin Zegers and Nick Carter (yes, the blonde from Backstreet Boys). The story follows young Ian Cranston (Zegers), who has just moved to Sleepy Hollow, where the legend of the Headless Horseman was born.
Being a horror lover, Ian embraces the legend and the heritage of the area. It is Halloween, and the High School is holding its annual haunted hayride, featuring none other than the horseman himself. When the true horseman appears and begins a terrible killing spree, will Ian, a living blood relative of Ichabod Crane, be able to save his love Karen (Cuoco) and the whole town? Or is Sleepy Hollow doomed?
This movie is a favorite of mine, and I watch it every single year. Keep in mind that this is a made for television movie. Therefore, the gore is essentially non-existent, there is no foul language, etc. HOWEVER! It has some pretty amazing effects and creepy suspense. In my opinion, this movie is a must-watch!
Sleepy Hollow 
Ah, Sleepy Hollow, a true classic of the season. Washington Irving told the original tale. In this 1999 version starring Johnny Depp, Christina Ricci, Casper Van Dien and Christopher Walken, the story is different from the original. It is still the story of Ichabod Crane (Depp); however, in this version, he is not a teacher, and instead, he is a detective, a squeamish detective.
When he hears about murders taking place in Sleepy Hollow, Crane goes to investigate. Once there, he comes up against the fearsome Headless Horseman (Walken). Will Crane be able to save the town of Sleepy Hollow from the blade of the horseman before it is too late?
To say I love this movie would be a vast and incredible understatement, from the sets and the effects to the acting and the atmosphere. I find it all to be phenomenal! Especially considering Sleepy Hollow is from 1999. There are some fantastic kill scenes, and the blood and guts are at an optimal level for my taste. It's not overboard but used realistically.  
Trick 'r Treat
Unlike the previous two movies on this list, Trick 'r Treat is an anthology of five separate stories that all take place in the same area on the same Halloween night. The stories are interwoven but are also all completely separate. From werewolves to demons to serial killers, this small town is in for quite the Halloween festivities. 
Usually, I don't care for anthologies, just in general. Trick 'r Treat, though, is a cut above the rest! Each of the stories is awesome, in my opinion. My particular favorite is the werewolves, for several reasons that I can't describe lest I ruin the movie for anyone who has not seen it.
RELATED: Top 5 Rules for Surviving a Horror Movie
The Pumpkin Karver
The Pumpkin Karver follows siblings Jonathan (Michael Zara) and Lynn (Amy Weber) Starks. On Halloween night, a man wearing a pumpkin face mask encounters Lynn and attacks her. Jonathan, carving pumpkins in the kitchen, hears his sister scream and runs in to find what looks like a masked man trying to stab his sister.
He uses the knife that he had been carving with to defend her and kills the offender. But we learn the truth; the masked attacker was Lynn's boyfriend Alec (David J. Wright), and the weapon was fake, and he had been playing a stupid prank. 
A year after the terrible event, the family has moved, and Lynn and Jonathan attend a Halloween party. When the party-goers start disappearing, and Jonathan spots that dreaded pumpkin face mask, can the siblings survive the night? 
In my opinion, this movie is a hidden gem in the Halloween horror world. The story is unique; the atmosphere is what I want in a scary movie. It's a fun movie to watch on Halloween night.
Halloween
John Carpenter's classic film Halloween is a staple in the horror community. It is the story of Michael Myers (Will Sandin — child and Tony Moran — adult) who brutally murdered his sister on Halloween night. Years later, he breaks out of the mental institution he has been in and returns to his hometown of Haddonfield, where he begins a terrible killing spree.
Young Laurie Strode (Jamie Lee Curtis) is babysitting when faced with the boogie man himself. She has to race to save herself, her young charge and her friends. It's a night she will never forget, provided she lives through it all.
This Halloween horror film is a classic for a reason and no list of movies to watch during Spooky Season is complete without it. The staging, the acting, the story, the directing — everything about this movie is top-notch. Plus, with the latest installment in the franchise ready to hit theaters, there is no better time to break out the original!
RELATED: Check out our Underrated Horror Movie of the Month archives!
There you have it, five Halloween horror movies you don't want to miss watching this spooky season!
Now, I have a question for you, what's your favorite scary movie? Let us know in the comments, and have a happy Halloween!
Take Our Quiz to Find Out Which Horror Movie Character You Are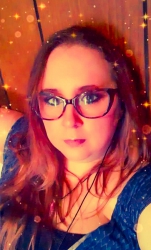 Latest posts by Becca Stalnaker
(see all)