"The Chris's." A group of four highly talented actors who have found their way into the hallowed ranks of the pop culture elite. In case you might not know who they are, I'm referring to Chris Hemsworth , Chris Pratt, Chris Pine, and Chris Evans. Or as they are known in some circles: Thor, Star Lord, Captain Kirk, and Captain America.
Related: GGA's Salute to the Chris's: Chris Pine
This week, Geek Girl Authority is celebrating these four Chris's in the best way we know how: by highlighting their movie credits, their most memorable roles, and why we think their amazing. Yesterday was Chris Pine, who just recently starred in Wonder Woman, and today, we have Chris Evans.
Chris Evan's first role came in 1997 for a video called Biodiversity: Wild About Life, a story of three high-schoolers who enter a biodiversity contest. He was 16 at the time, and it wasn't until he was 20 that he landed his next role in the movie The Newcomers.
Over the next few years Chris landed roles in the TV series, Opposite Sex as well as The Fugitive, and Boston Public. His big break into movies happened in 2001 in the parody teenage comedy, Not Another Teen Movie.
In it Chris played Jake Wylder, a stereotypical teen movie jock. The movie itself wasn't very good, but Chris's portrayal of the popular, conceited Jake made the movie worth seeing at least once. The movie was enough to introduce Chris to the world, but he didn't star in his next major movie until 2004. During that gap, Chris starred in Eastwick (TV movie), The Paper Boy (short) and the TV series, Skin.
In 2004, he started in the movie The Perfect Score, along with future Avenger Scarlett Johansson. The movie, sadly, was a bomb, but fortunately Chris's next movie, Cellular, was not. He followed up Cellular with Fierce People, another low budget indie film with a great cast including Diane Lane, Anton Yelchin, Donald Sutherland, and Kristen Stewart. The movie was released on only 25 screens, which pales in comparison to the next movie Chris starred in.
It was 2005's Fantastic Four that changed the course of Chris Evans' career. Though no one could deny that his previous work didn't have some impact, it was the induction into the Superhero/pop culture/DC universe that propelled his career.
As Johnny Storm, Chris played an arrogant, playboy firestarter whose sense of "team" centered on the letters "m" and "e." The movie had its flaws, but watching Chris's Johnny was a fun part of the movie.  After Fantastic Four, Chris went on to star in the indie film London, he was the voice of Casey Jones in the animated movie TMNT, and he played Mace in the excellent sci-fi movie Sunshine. He returned as Johnny Storm in the Fantastic Four sequel, Fantastic 4: Rise of the Silver Surfer and followed that up with The Losers.
In 2010, he played Lucas Lee in the quirky comedy Scott Pilgrim vs the World before starring in another indie movie Puncture.
Then, in 2011, everything changed. Again.
Marvel decided it was time to bring the superheroes back in full force. It started with Iron Man, starring Robert Downey Jr., then The Incredible Hulk, Iron Man 2, and Thor. Captain America: The First Avenger followed. With a leaner and buffer Chris Evans in the titular role, the behemoth that is the Marvel Cinematic Universe (MCU) was well on its way to dominate the box office.  
Though Chris had been in serious roles before, oftentimes in limited release indie movies, his "go to" persona in his bigger budget films was often a self-confident jock or an arrogant rival, so when he was cast as Steve Rogers, aka Captain America, some people were a little concerned. And a few remembered him only as Johnny Storm.
When the movie premiered, all doubts were immediately shattered. Chris brought a certain gravitas to the character as a soft-spoken soldier with a strong sense of right and wrong and complete dedication to his principles. For me, his performance as Captain America is really what has made the MCU so wonderfully entertaining.
After Captain America, Chris starred in other films, before landing the lead role in the phenomenal 2013 movie  Snowpiercer. Based on the French graphic novel Le Transperceneige, Snowpiercer was a low budget sci-fi thriller that became a box office hit.  The movie showed a side of Chris that was reminiscent of Captain America, but considerably darker, grittier, and with more facial hair.
In the movie, Chris plays the role of Curtis, a man who goes from apathetic to rebellion leader. Throughout the movie, you watch as Curtis deals with the weight of not only being a leader but also a protector to the hundreds of people who depend on him to save them. As his characters deals with painful losses and crushing setbacks, you feel his weariness but applaud his determination.
After Snowpiercer, Chris starred in other Marvel movies such as Thor: The Dark World, Captain America: The Winter Soldier, Avengers: Age of Ultron, and Captain America: Civil War. He also starred in other big budget movies and indie films like Before We Go and most recently, the highly acclaimed Gifted.
We could talk all day about his movies, but we should also talk about the person.
While Chris's acting career has been full of the normal ups and down with big, successful movies and a few box office duds, behind those characters is a deeply involved and knowledgeable individual. If you don't follow Chris Evans on twitter, you should. You will find a humble and decent human being who cares about the world, the environment and has a very strong sense what is right. He does not shy away from his viewpoints on politics, equality, LGBTQ people and their rights, and the American way of life. And he loves animals and that alone makes him incredible.
Some twitter highlights:
I'm pretty sure we can ALL agree, regardless of political affiliation, that the guys in the Sonic commericals are consistently hilarious.

— Chris Evans (@ChrisEvans) June 5, 2017
Tribalism has begun to overpower decency and reason. I'm certainly guilty of it at times. Gonna try to be more conscious of it's grip

— Chris Evans (@ChrisEvans) May 26, 2017
And this:
To the LGBTQ community, I'm sorry for the message that was sent today. They don't speak for all of us. We love you.

— Chris Evans (@ChrisEvans) February 23, 2017
And the time he took on David Duke:
I don't hate them. That's YOUR method. I love. Try it. It's stronger than hate. It unites us. I promise it's in you under the anger and fear https://t.co/RGnH4rrblq

— Chris Evans (@ChrisEvans) February 13, 2017
As we know, Captain America's time on the big screen is coming to end in the next few years. It will be a sad day when we don't see Cap on the screen, but Chris Evans, my real-life Captain America, is not going anywhere. With the amount of talent he has, we'll be seeing him on the big screen for years to come.
Up Next for Chris Evans
Red Sea Diving Resort: Gideon Raff (Currently in Pre-Production).
Jekyll: Ruben Fleischer (announced).
Spider-Man: Homecoming: Dir. Jon Watts (post-production)
Avengers: Infinity War: Dir. Anthony Russo and Joe Russo (filming)
Chris will also be making his Broadway debut in March 2018 in the Kenneth Lonergan play "Lobby Hero.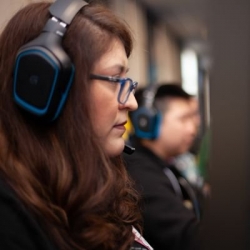 Latest posts by Renee Lopez
(see all)