The term "scream queen" is relatively new to horror but has helped define the genre. A common misconception is that the phrase only describes an actress who screams excessively in a horror film. This understanding is likely due to the first person to take on the title, Fay Wray. In the 1933 film King Kong, Wray's character shows her lung power with a shrieking performance. However, its current popularity began with Jamie Lee Curtis' portrayal of Laurie Strode in the 1976 movie Halloween. 
Cambridge Dictionary defines a scream queen as "a female actor who plays a main character in a horror movie who gets frightened or attacked." Using this definition, here are some of my favorite scream queens and their horror films.
Evelyn Ankers
Evelyn Ankers starred in a multitude of horror films during the 40s. Some of her films include The Wolfman, The Mad Ghoul, The Invisible Man's Revenge, The Frozen Ghost and many others. Ankers often worked alongside famous horror icons such as Lon Chaney Jr. and Boris Karloff for these roles.
RELATED: Spoiler Review: Halloween Ends
In a time when heroines were often only supporting cast for the male lead, Ankers brought her bright presence to the screen. Not only did she do much more than just scream, but she also gave life and energy to every role.
Keke Palmer
Keke Palmer is a more modern scream queen who most recently starred in the Jordan Peele film Nope. Her other horror credits include the Scream series and Scream Queens.
While I am a huge fan of anything related to the Scream franchise, I believe Palmer was the best part of the last season of the series. After Wes Craven's death, the production team tried to completely reboot the series with a new story and a new cast. If it had not been for Palmer's character and outstanding performance, I do not think I could find anything good to say about that season.
Chloë Grace Moretz
Chloë Grace Moretz has been starring in horror films since she was a young child. Her credits include Amityville Horror 2005, Carrie 2018, The Eye, Greta, Let Me In, and If I Stay. She also voiced Wednesday Addams in the most recent animated version of The Addams Family.
RELATED: Top 5 Rules for Surviving a Horror Movie
Moretz often takes a lot of heat from the horror community for no other reason than being involved with multiple remakes. While I thoroughly enjoy most of those movies, I feel she gave brilliant performances that need to be recognized regardless of whether the final product is brilliant.
Elsa Lanchester
Elsa Lanchester is most known for her performance in The Bride of Frankenstein, in which she played the title character. In terms of horror, she was also in the infamous rat horror Willard. Her other credits include The Spiral Staircase, Terror in the Wax Museum and Murder by Death.
Even though Lanchester never spoke as the Bride, she gave a performance that is still talked about today. She did scream, but it was her movements, her facial expressions and her demeanor that brought the character to life. An interesting fact regarding her iconic hairstyle in Bride of Frankenstein, even though most assume the wig was black with white streaks, it was red with white streaks.
Emma Roberts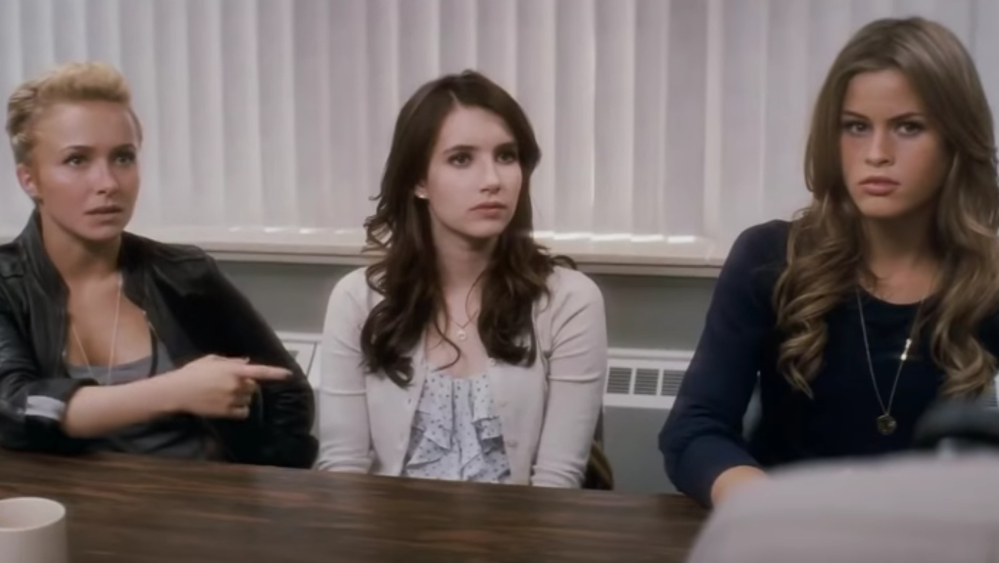 Emma Roberts plays the mean girl a little too well, especially when said mean girl enjoys killing. She has been in Scream 4, Scream Queens, American Horror Story, Abandoned and Hunt.
RELATED: Underrated Horror Movie of the Month: The Eye
Throughout her time in horror, Roberts has played a victim, a murderer, a vindictive witch and many other roles. Regardless of the type of character, she always brings an incredible level of fierceness to the part. I look forward to seeing what the future holds for her.
Millicent Simmonds
Millicent Simmonds hit the horror genre running with her character in A Quiet Place and A Quiet Place 2. This character is strong, fierce and resilient.
Simmonds is a deaf actress who has taken the genre by storm. She has been nominated for multiple awards for her performance. Starring alongside Emily Blunt, another scream queen in her own right, and John Krasinski. I can't wait to see her in more films.
Scout Taylor-Compton
Scout Taylor-Compton is best known for taking the reins as Laurie Strode in Rob Zombie's remake of Halloween. She has also been in The Long Night, Ghost House, Feral, Wicked Little Things and 247°F. Her horror credits are extensive.
RELATED: Every Halloween Movie, Ranked
Taylor-Compton brought a new take on the character made famous by Jamie Lee Curtis. While Curtis will always be the GOAT, Taylor-Compton brought a new edge, a new level to the iconic character. I was hoping that a third movie would happen in which she had taken over for Michael or was working with him. I think she would be brilliant in that type of role.
An Ode to the Best of the Best
This list would not be complete without a quick nod to those who made it look easy being a badass final girl and scream queen.
Jamie Lee Curtis
Marilyn Burns
The horror genre is full of incredible, brilliant actresses; this is not an exhaustive list. Who is your favorite scream queen? Did they make it onto this list? Let us know in the comments!
This article was originally published on March 8, 2023.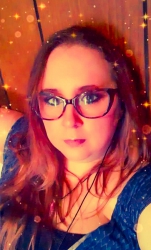 Latest posts by Becca Stalnaker
(see all)