As a complete and utter novice when it comes to game development, I try to look for programs and tutorials that can give me some insight into the creative process. I had dabbled with RPG Maker in the past and I found it to be an extremely powerful tool for making RPG games without having any coding experience. 
Needless to say, I was extremely interested in trying out the sister program, Pixel Game Maker MV. As a fan of retro-style pixel games like Stardew Valley, and Metroidvania type games like Hollow Knight, the idea of making a similar game was appealing.  
Starting Off
Pixel Game Maker MV is an extraordinary program with a steep learning curve. The Help Guide is handy if you want to learn about the different elements of the program, but I had to rely on publisher Playism's YouTube tutorials in order to get my scenes, tiles, and animations to work correctly. Once I got those basics down, I was on my way to create my first scene.
The program has everything you need to get started on your game. There are Science Fiction and Dark Fantasy tile sets to choose from and a select number of gimmicks. There is also a default sprite that comes with basic walk, run, jump, and attack animations along with basic enemies and bosses that you can place in your scenes.
First I had to create a new project. Then I had to pull assets that I needed from the Tutorial game to get my first scene started. I must have spent an hour or so looking through each Science Fiction tile set to choose the couple of sets I wanted to use. Having an idea of what you want your game to look like is important and I was pulling my inspiration from the tile sets that were available. If you are a skilled artist, Pixel Game Maker MV allows you to import for your graphics into Resources. I am not an artist, so I relied on the premade tiles.
Once I found the tiles I needed, I had to choose my sprite and the enemies for my game. Fortunately, there wasn't too much to choose from here. There is only one main sprite and the animations were everything I needed.
With my tiles, sprites, and animations loaded and ready to go, I put my first scene together. I started with simple blocks for the ground, a couple of ramps, and some ledges. I choose a cityscape as my background and added some embellishments. 
Once I added my player, everything fell into place. Doing a playtest showed me how the game would look overall and how my player would move in that environment. Even though my game was bare bones, it was a very satisfying feeling to see my sprite jump and walk through a scene that I created. 
RELATED: GGA Game Review: DEVIL'S HUNT Doesn't Deliver the Thrill
Features
Let's talk about the different features. Pixel Gamer Maker MV has different tabs that helps you organize your work. It may seem liked a lot at first, but once you get an idea of where your scenes, tile sets, animations, and imported resources are located, it does gets easier to navigate and manage.  
Scenes
Scenes are where your game scenes are located. You can have as many scenes as you need. I started working on my game's starting scene and it took a few hours to plan out how I wanted that level to look. The tiles that I imported could also be found under the Scene tab for easy access.
Tiles
Tiles is where all the tile sets can be found. This is also a good place to see what you've imported. There are so many sets to choose from that you could easily get lost in the amount of options you have, but if you have an idea how you want the game to look, then finding the right tile sets is a breeze. The only downside is that the tile sets are not easily grouped by tile type. Background tiles are mixed in with walls, ramps, and other decorative assets, so you do have to peruse through all the sets to see which ones you want.  
Another thing you can do in this section is determine which tiles are passable or impassable by your sprite. This is a handy feature especially when constructing flooring or walls.
Objects
Ever assets in the Pixel Game Maker MV is an object. This tab shows you exactly how each asset connects with other assets. Looking at the tutorial, you can see that there is a lot going on in this section. As you build your game, this section will house all the information you need about object characteristics.
Resources
This tab houses all your imports. If you have designed your own game logo, tiles, or sprites, this is the section where you would upload those items. You can also pull assets from the Tutorial to this section when you start a new project.
Transitions
Transitions is where you can view the different animations for your sprites. You can adjust each pre-loaded animation to your needs. If you are a beginner, I would suggest not adjusting any of the animations until you are comfortable with it.
RELATED: 10 Horror Video Games to Scare Your Knickers Off This Halloween
Pixel Game Maker Games
If you want to see Pixel Game Maker MV at work, then I highly suggest watching Playism's YouTube videos and the Community Game Showcase videos. You can see the types of games you can create with this program. It is impressive to watch and while some of the graphics and animations were imported, the amount of options you have through the core program is more than enough to design an incredible space or dark fantasy game. It just takes time, effort, and a lot of planning.  
XIRIZ 
XIRIZ is a 2D action-adventure game with acrobatic control and movement. You can download the XIRIZ demo here.
Bike Dash Excite!
Bike Dash Excite! is a motorcycle racing minigame that is currently available on Steam for free. 
Witch & 66 Mushrooms
Witch & 66 Mushrooms is a 2D Metroidvania-style action-adventure game that will soon be released on Steam. 
Developer Opportunities
If you are serious about designing a game using this program, then there are a couple of opportunities that you should explore. You can submit an application to KADOKAWA and if selected you could have your game published in the Nintendo eShop.
KADOKAWA is also holding a Pixel Game Maker MV Game Development Challenge. Between now and March 21, 2020, developers can submit their games. The winning game will be sold as a downloadable content on the Nintendo Switch. There are other prizes up for grabs. 
Overall Impression
Pixel Game Maker MV has everything you need to get started on your big space or dark fantasy retro game. By carefully selecting your tiles, setting up your scenes, and placing your player and enemy sprites, you can create engaging games with some planning and no programming skills necessary. While it can be a little overwhelming to start, there are guides and YouTube videos available that will walk you through the finer parts of the program. In time you can have a full-fledged game complete and ready to play.
If you are ready to get started on making your game, get this program. 
Pixel Game Maker MV is out now through Early Access on Steam for $84.99. For more information, please visit the Pixel Game Maker MV official website and follow @PixelGameMaker on Twitter.
Trailer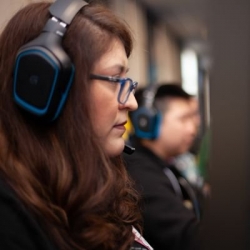 Latest posts by Renee Lopez
(see all)