Stardate 95293.28 through 95312.43
September 10, 2017 – September 16, 2017
Welcome to the eleventh edition of GGA Ready Room! Let's take a look at what Star Trek news we missed last week, shall we? As a reminder: the standard date for the post will be shown in the title but the week being recapped (September 10 through September 16 in this case) will be shown in the main header in Stardate format as calculated by ST:Online – this calculator will be used since there is not a standard format across all the television shows and feature films and it is easily accessible.
Featured Summary
What have our favorite Star Trek players been up to? 
Remember when Sir Patrick Stewart (Captain Jean-Luc Picard, ST:TNG) fostered Ginger, the gorgeous and playful pibble? Well, he recently shared an update on her rehab and status – and she is getting closer to being able to be adopted to her forever home!
An Update on Ginger Gurl from Sunny and me… https://t.co/FdjOH9pIeI @WagsandWalks @RSPCA_official pic.twitter.com/gGBr6w38uJ

— Patrick Stewart (@SirPatStew) September 11, 2017
Star Trek is gearing up for their 2018 Star Trek Cruise and several fan favorites will be on board. The latest cast member to push for you to purchase your ticket: LeVar Burton! If you are able to take to the seas with him, I wonder if he will have a live LeVar Burton Reads….
https://twitter.com/levarburton/status/908307570594648065
Director and second-in-command, Jonathan Frakes (Commander William T. Riker, ST:TNG) has been pushing for his fans to watch The Orville and this past week, he also used his space to point his followers over to NASA's historic ending of Cassini as it fell to Saturn. 
the magic of space exploration reminds us all to watch @TheOrville and @startrekcbs Cassini Burns Into Saturn https://t.co/l3xArbWe7C

— Jonathan Frakes (@jonathansfrakes) September 10, 2017
ST:TOS' Nichelle Nichols (Uhura) celebrated the 25th anniversary of the historic spaceflight of Dr. Mae Jemison with the astronaut herself! Dr. Jemison is not just an astronaut, she is an engineer, a physicist, she was the first African-American woman in space, she was inspired by ST:TOS and Nichols, and she was also the first (and only?) real-life and fictional starship crew member! She held a guest role on ST:TNG as Lieutenant Palmer in Engineering. It is a carer like Dr. Jemison's and a lasting impression from Nichols that keeps fans returning to Star Trek and that drives the hope for Star Trek: Discovery!
Dr. @MaeJemison, you have achieved historical things. It's an honor to call you a fr… – see pic at https://t.co/JD0tPHDJlp

— Nichelle Nichols (@NichelleIsUhura) September 16, 2017
A Look Back This Week in Star Trek History
What episodes of what shows aired this time in history? What movies were released? If these are questions you constantly ask, you'll find the answer here!
ST:Animated, Season 2, Episode 1, "The Pirates of Orion", September 08, 1974
ST:Animated, Season 1, Episode 1, "Beyond the Farthest Star", September 08, 1973
ST:Animated, Season 2, Episode 2, "Bem", September 14, 1974
ST:TOS, Season 1, Episode 2, "Charlie X", September 15, 1966
ST:TOS, Season 2, Episode 1, "Amok Time", September 15, 1967
ST:Animated, Season 1, Episode 2, "Yesteryear", September 15, 1973
ST:Voyager, Season 2, Episode 3, "Projections", September 11, 1995
ST:Voyager, Season 3, Episode 2, "Flashback", September 11, 1996
ST:Voyager, Season 4, Episode 2, "The Gift", September 10, 1997
ST:Enterprise, Season 3, Episode 1, "The Xindi", September 10, 2003
Mixed Media
Whether it be fan art, a mash-up music video, music from the series, game related news, or just recently discovered concept art, below you will find all the arts of Star Trek from this week.
What do you get when you combine a vehicle commercial with an orchestra – and allow that vehicle to play in the orchestra? Well, you get the new Audi Orchestra Campaign! Listen below as they play their rendition of the ST:TOS theme
Speaking of themes, did you catch GGA's coverage of the new ST:Discovery theme? If you missed it, find it below, shared once again for your listening pleasure!
Do you play the Star Trek: Attack Wing card game? New expansions are arriving soon – Wave 1's The Dreadnought is the next new pack from WizKids.com to be previewed. The new expansion will feature the warship (ok, weapon), Dreadnought, a Cardassian ATR-4107. Though the ship cannot have a captain, the deck expansion includes B'Elanna Torres (from ST:Voyager) as its only crew inhabitant – and her successful reprogramming of the ship is honored with the tech upgrade B'Elanna's Codes. The pack also includes two other tech upgrades, four weapons upgrades, and a ship upgrade. In addition, there will be captains tokens and ship tokens. This expansion pack is printed with the new and upgraded visual iconography for easier and faster game play. There is no release date associated with this expansion, but it is available for preorder (MSRP $10 USD) from your local game shop.
i'm releasing 1 special Limited Edition print which contains 9 individual outtake shots of #StarTrek #TNG cast. Details: sales@andygotts.com pic.twitter.com/QKMjI92Yo1

— Andy Gotts (@DrGotts) September 15, 2017
Official Federation Sanctioned Events
If you are lucky enough to live near enough, one of the following events coming up this month may be of interest to you. If you do attend, take pictures and let us know how it went!
May 21, 2016 – December 31, 2017 – Star Trek: Exploring New Worlds in Seattle, Washington. This event is an exhibition showcasing the impact that Star Trek has had on every day life from culture and arts to technology and even sports.
July 08, 2016 – November 05, 2017 – Star Trek: The Exhibition – Blackpool in Blackpool, United Kingdom. Tour Star Trek's fifty years of history! Andrew Edwards, stage designer, designed the exhibition with originals from the shows and movies for your viewing pleasure.
September 26, 2017 – Star Trek: The Next Generation's 30th Anniversary Night in Philadelphia, Pennsylvania. The Phillies host the Washington Nationals while celebrating the 30th anniversary of Star Trek: The Next Generation! The first 3,000 fans with a promotional ticket get a Captain Jean-Luc Picard bobblehead!
En Memorium
Red shirts are not the only crew members lost in Star Trek. We pay our respects to the following men and women that served their time with Starfleet, the Federation, or touched some form of the Star Trek universe: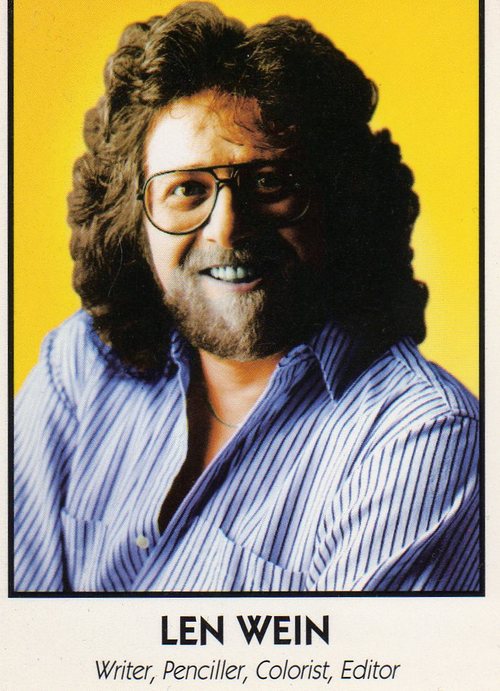 The Neutral Fan Zone
Becoming the Fan of the Week is a simple two step process:
Follow @geekgirlauth and
Tweet any GGA Star Trek article with the tags #GGANews FanZone.
Boldly Go On Your Way
This wraps up this week's GGA Ready Room! Thank you for joining us as we explore the universe of Star Trek, one week at a time. If I missed anything, please let me know and it'll be included in next week's news round up! Until next time, boldly go on your way, in your own way, and report back your findings.