Here at Geek Girl Cantina we'll be wrapping up the week in Star Wars news. We have some Han Solo news for you (no, it's still not the title), new characters from The Last Jedi revealed and more! Get the hyperdrives ready, because we need to power through 2 weeks of news! Let's get into it.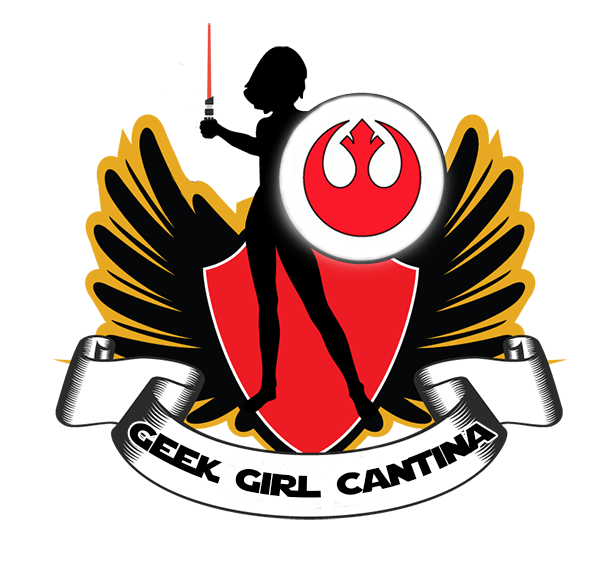 Set Shots with Ron Howard
Ron Howard continues to give fans such wonderful gifts. Behind the scenes look, carefully places pictures. It's fantastic. And I have to admit, I haven't looked at the monitor in the photos but I should have been! Because we may have Chewbacca's wife, Malla (Mallatobuck), in the film! Before we get too excited about that, let's look at the images first. 
#Chewie checking the shot. #UntitledHanSoloMovie pic.twitter.com/Ia3ZT5Bv5h

— Ron Howard (@RealRonHoward) July 17, 2017
So here we see Chewbacca checking out a shot. If you look closely at the monitor, it looks like 2 Wookiees. And they're in an intimate pose, so it could very well be Malla. From Star Wars Holiday Special to official film! 
Here we have a nice shot of the monitor. As we can see, it's Donald Glover as Lando in the cockpit of the Millennium Falcon. Wearing a fabulous yellow jacket, mind you. That might not be much on it's own but Howard gave us another shot on Twitter,
Hyperspace is real. My first experience. Wow. pic.twitter.com/POilRi5ePX

— Ron Howard (@RealRonHoward) July 19, 2017
First of all, GORGEOUS. I need a hyperspace projection on my walls, stat. Second, if you don't get distracted like me by the giant hyperspace wall, we see something interesting on the monitor. Another day with Donald Glover as Lando. And this confirms that he's flying the Millennium Falcon at some point in the film! 
Working out a shot w/cinematographer Bradford Young for #UntitledHanSoloMovie pic.twitter.com/z4ZYFZXBE4

— Ron Howard (@RealRonHoward) July 28, 2017
And finally, we see how much chaos there can be on a set, even in such a small place. You have to search to find Ron Howard and Bradford Young but they're there. And in front of them there's an alien! Possibly getting a back massage, possibly just so large he always remains bent over, who knows! 
These are but small, small details in a much larger framework. But when we've had a whole lot of nothing, we'll take anything.
Rian Johnson and the Crawl
In an interview with the LA Times, director and writer Rian Johnson was able to talk about the opening crawl just a bit. He admitted that he just finished it a few weeks ago (from D23 when this interview took place). And one word he was proud to get into the crawl was "Decimated". Hmmm! It probably refers to Starkiller Base, if I'm gonna take a whack at it. But there we go! Decimated is in the crawl. You can see him talk about it in the video interview and thanks to SWNN for pointing it out! 
Ron Howard and Warwick Davis Reunite!
After 30 years, the actor and director are reunited. In a tweet, Ron Howard revealed that he directed Warwick Davis in a scene, which made him very happy. You can see our coverage of it here. I was under the impression that Davis had a role in the film already but other places were saying it was confirmed that he had a role. I swear he already announced it though… ah well!
John Powell Joins the Galaxy
While we don't have a name for the film, we have our composer. John Powell joins the Han Solo film to score. You can see our coverage of it here. The Star Wars Show revealed the composer to fans and we're excited for that bit of news. Now if only we got a title so we can stop calling it the Han Solo film…
Journey to The Last Jedi Books!
Entertainment Weekly was able to get an inside look at the new books setting up out way into The Last Jedi. Of course there's nothing with Rey or Finn or Poe but we get some insight into one new character and one new location. Two legacy characters seem to shine the most in the 4 new books. So what are they?
The Legends of Luke Skywalker will present stories of Luke Skywalker's tales as rumors. So we won't know what's fact or what's fiction. Admittedly, that would probably drive me bananas. Written by Ken Liu, it will be on shelves October 31st.
Leia: Princess of Alderaan will be a YA book, focusing on the princess's life at 16. How she rose to power in the Senate and will apparently give clues to the upcoming story. How? Not sure. But Claudia Grey seems to be the official writer of Leia now, so I'm okay with more Leia stories, especially from Grey. The book will be on shelves September 1st.
Phasma will dive into the character's past and give us a look into who she is. She may have secrets she's trying to hide. But what's not hidden is her cruelty, which will lead to her becoming Captain for a reason. Who is this woman beneath the chrome? Delilah S. Dawson will let us know on September 1st when the book is out. 
And one book that may actually be the most interesting of them all – Canto Bight. The novel will contain 4 short stories all set in the casino planet of, you guessed it, Canto Bight. Described as the galactic version of Monaco, Saladin Ahmed, Rae Carson, Mira Grant, and John Jackson Miller will tell stories of high-stakes as they follow 4 different aliens in the gambling world. Fans will have to wait till December 5th for this one!
There is, admittedly, one more book. But it's a beginners guide. And if you're reading this weekly news wrap-up, you certainly aren't a beginner. But you can check out more details on EW for more! During SDCC they unveiled more books incoming. But I'll only focus on two.
This book will apparently contain the evolution of the Stormtrooper. I can't find more information on it, but the fact that John Boyega did the foreword is great.
Another book I'm most excited about. This book will focus on the Cobalt Squadron in the Resistance. They're a bomber squadron with technicians. Rose Tico is one of those technicians and her sister, Paige, is a gunner for them. We're bound to get some sisterly love before tragedy happens in the movie.
The Star Wars Show!
Two weeks of The Star Wars Show fun! In the first week, they unveiled Kylo Ren's new ship, the Tie Silencer. It looks badass. In the second week the big news was the composer news. Both weeks included more information and fun, as always. Check them out below!
Star Wars at San Diego Comic Con 2017
While Star Wars didn't have any official panels, they were still there. With toys and merch, there was plenty for fans out there. Her Universe debuted more clothing, such as new dresses, a raincoat, hoodies and more. The exclusive toys were out in full force, including a child's landspeeder (that I wish was adult sized, too). But one of the more exciting things was a new character. Meet C'ai Threnalli, an Abednedo fighter pilot, like his fellow Abednedo, Ello Asty. Apparently he will be playing Poe Dameron's wingman in "the evacutation of D'Qar". Nice! StarWars.com has more photos of him, nice and upclose so you can learn more about him.
PORG-MANIA
Right, so, if you're like me, you're instantly in love with these little guys. And seemingly, everyone else is too. So StarWars.com sat down with Pablo Hidalgo to talk Porg. And share an adorable picture.
StarWars.com: So Pablo, right now all we know is that these little guys are called porgs. What else can you tell us about them that won't make Rian Johnson ask for StarWars.com to be shut down and erased from the Internet?

Pablo Hidalgo: Porgs are native to Ahch-To, and can be found dwelling along the cliffs of the island where Luke and Rey are. In many ways, they're the Star Wars version of puffins. They build nests. They can fly. Their babies are called porglets.

StarWars.com: Based on their demeanor, would I be wrong in assuming they're friendly?

Pablo Hidalgo: Given how rarely their island has visitors, their curiosity outweighs any skittishness they may have.
Gimme. Also revealed was that they are brought to life in both practical and CGI effects. Which makes sense seeing as the one they were wiping down and the one on the bench in the behind the scenes video had no long legs as they do in other works. And their babies are called Porglettes! Oh how I love them. And bonus! There's gonna be a kids book called Chewie and the Porgs and it's so precious I want to burst.
The Untold Rebel Stories
Animation guru Dave Filoni has continued to give fans gifts. Last time, he gave fans an interaction between Ahsoka and Bendu. This time, we have Ahsoka and Kanan sharing a few words of doubt and hope. He revealed that they knew each other before the events of Rebels, even going so far as to saying they had lightsaber training together before. Check out their interaction below.
— Dave Filoni (@dave_filoni) July 22, 2017
Leaked Character Photos from The Last Jedi
I need to say immediately that I will not show nor link to these images. There was a large leak of photos of multiple characters – Luke, Rey, Kylo and even Snoke. We got a look at Snoke's guards, even! It's unfortunate that it's happened but it's cool to see the behind the scenes of the images that they use for promotional material. Luke looks to be a badass. And seeing Snoke "in the flesh" is very creepy. They are out there if you want to look for them!
Chewie Helps Emilia On Instagram
In a close competition for your Star Wars funny this week, Emilia Clarke got some help. Most famous for her role as Daenerys on Game of Thrones, the actress is in an unnamed role in the Han Solo movie. She recently gained 10 million followers on Instagram. So who better than to help her celebrate than the walking carpet himself. Check it out!
https://www.instagram.com/p/BXGVF9olSuD/
Lupita Nyong'o Slays
In your Star Wars funny this week, one cast member had fun at SDCC 2017. In disguise, Lupita Nyong'o danced around the convention. Finding a little Maz figure and dancing in front of The Last Jedi booth, she made sure to rep Star Wars, too. Check out our coverage of it here.
Latest posts by Erin Lynch
(see all)