Here at Geek Girl Cantina we'll be wrapping up the week in Star Wars news. This week we had huge news coming out of the Han Solo film, we got to hear about the upcoming Forces of Destiny and more! Climb into your AT-ATs and let's get moving.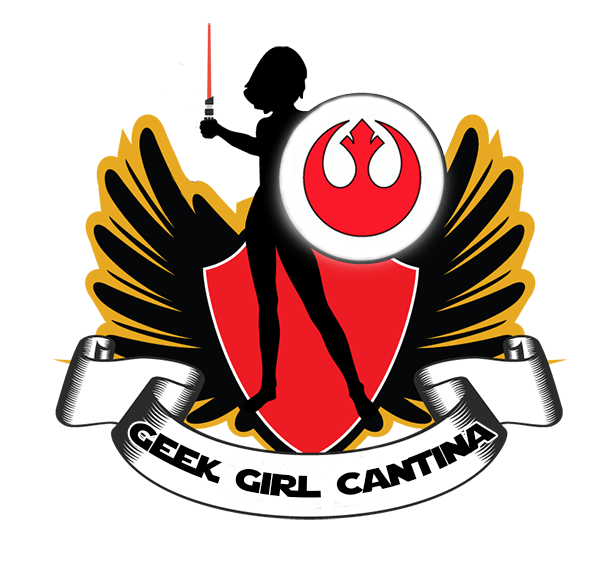 Phil Lord and Christopher Miller Exit Han Solo
Remember last week when I said it was the calm before the storm? I did not expect this kind of storm! On Tuesday we received a bombshell – directors Phil Lord and Christopher Miller left the Han Solo film. Due to creative differences, both Kathleen Kennedy and the directors echoed the sentiment. You can see our coverage of it here.
While Variety made bold claims that the directors were fired due to constant clashing with Kennedy over creative control, we're still not certain. They even went as far to say that "[Kennedy] didn't even like the way they folded their socks." We won't make assumptions on this. But it's still extremely unfortunate it happened this way. They're in the middle of production, too, so it seems like they've waited too long to pull them out.
Ron Howard To Direct Han Solo
First, we covered the rumor on Wednesday that Ron Howard was set to take over direction for the Han Solo film. The next day we learned that the rumors were true – Howard is the new director. It was almost scary at how fast we learned the news. Our coverage shared the statement made by Kennedy regarding his hiring. Bob Iger was even quoted as saying "First of all, we have a great cast, a great script, and we have a great director. It's gonna be fine. I'm very excited."
Production for the film is currently on hold, resuming July 10th. We can only imagine this time will be used to get Howard up to complete speed on the film and filming. We're unsure how much he knew prior to his boarding but he has a difficult task. One we're not envious of. But, he seems more than ready to take on the task. He even shared his excitement on Twitter.
I'm beyond grateful to add my voice to the Star Wars Universe after being a fan since 5/25/77.

— Ron Howard (@RealRonHoward) June 22, 2017
I hope to honor the great work already done & help deliver on the promise of a Han Solo film.

— Ron Howard (@RealRonHoward) June 22, 2017
Welcome to the galaxy far, far away, Mr. Howard!
Direction Credit?
With the very odd situation of pulling out directors when filming is almost done and replacing them with someone new – what do you do? Speculation regarding credit has been floating around. It's still unanswered, of course. But we can only add a voice to the sea of voices regarding the change. All three directors will be credited, absolutely. My honest opinion? The titles will go up: Directed by Phil Lord and Christopher Miller. Next screen, Directed by Ron Howard. Or they'll smash all their names on the first title card. Either way, I don't believe there will be an issue. They will have all directed a large portion of the film. That is but my mere two cents.
New Trailer Coming Soon?
Rumors flew that a new trailer for The Last Jedi was coming out soon. A Reddit user had taken a screenshot of the British Board of Film Classification noting a new trailer. But according to SWNN, this may not be the case. In an exchange with Trailer Track, they expressed their doubts of a new trailer, just a recut of the original teaser we got. And they've pointed out the British website has been "wrong" before. So it's not certain what we'll get. But with D-23 around the corner, there's a strong chance we're getting something new.
The Star Wars Show
This week on The Star Wars Show, Andi and Anthony go on a mo-cap stage and play around as K2SO, they get an exclusive look at new busts, have an interview with Tom Spina! The mo-cap stuff was the best.
In addition, The Star Wars Show is attempting to be nominated for an Emmy! Check out their consideration below.
We would be honored by your consideration for @TheEmmys. The #StarWarsShow, Outstanding Short Form Variety Series. pic.twitter.com/IDM5oAp2MM

— Star Wars (@starwars) June 24, 2017
Fun Facts!
For those that don't follow, Star Wars on Twitter shares fun facts from production, behind the scenes, or canon facts. This week we got two!
Stepping stones to a larger project. pic.twitter.com/PIJWm5NZJE

— Star Wars (@starwars) June 20, 2017
Only the finest building materials for the Emperor's battle station. #ThrowbackThursday pic.twitter.com/YIogxTHRDw

— Star Wars (@starwars) June 22, 2017
Excerpt From INFERNO SQUAD Released
For those anticipating the release of Battlefront II and it's tie-in novel, here's some new material. USAToday released a bit of the novel to get fans excited. Please read the full excerpt on the site but we'll give you a small taste.
"Attention, pilots," came the voice of her commander, Kela Neerik, in Iden's ear, and for a brief, beautiful instant Iden thought her squad commander was going to explain what was going on. But all Neerik said was, "Death Star is now six minutes out from target."

Iden bit her lip, wondering if she should speak up. Don't. Don't, she told herself, but the words had a life of their own. Before she realized it, out they had come.

"Respectfully, Commander, with only six minutes until the entire moon's destruction, why are we out here? Surely thirty one-person ships won't be able to do anything resembling damage to the Death Star in that amount of time."

"Lieutenant Versio" — Neerik's voice was as cold as space — "don't assume your father's position gives you special privileges. We are here because Lord Vader ordered us to be here. Perhaps you'd like to put your question to him personally when we return to the station? I'm sure he'd be delighted to explain his military strategy to you."

Iden felt a cold knot in her stomach at the thought of a "personal" conversation with Lord Vader. She'd never met him, thankfully, but she had heard too many chilling rumors.
Star Wars Battlefront II: Inferno Squad will be out on shelves July 25th.
Trevorrow's Added Scene
We had learned that Rian Johnson asked a change of JJ Abrams in The Force Awakens that saw a droid switch. Now we've learned that Episode 9 director Colin Trevorrow also asked a small change of Johnson. Speaking with MTV's Happy, Sad, Confused podcast, Trevorrow revealed there was a favor asked. Thanks to SWNN for the text. 
Happy Sad Confused: Rian has said that he asked J. J. to make a small change to Force Awakens where he wanted R2 to go with Rey to the planet [Ahch-To]. Is there anything similar where you asked Rian to make a change, or adjust something, or "Hey, could you do this, because I have an idea for something in Episode IX that'll pay off?"

Colin Trevorrow: There was one little thing. It wasn't an adjustment, it was just "Could you shoot this one extra thing while you're in this place on this day?" And he did, which was great. But, y'know, it's part of the collaborative process that exists – everyone is in communication. There's such a genuine want to get this right from everybody, and I think that one of the misconceptions is that there's some kind of great corporate overlord that is dictating this story to everybody, and that's what it's going to be because that's going to sell the most toys. The reality of it is that it's a small group of people, but it's actually, y'know, kind of large when you think about it – and none of them are corporate, all of them are creatives and all of them are genuinely, very sincerely, wanting to do the work of their lives in order to realize this.
While Trevorrow rambled a bit about Lucasfilm, we learned he asked for one scene. What could be in that one scene? It's so vague we have no idea. But now fans will be prying through the film trying to figure out which scene it could possibly be. At least, that will happen in December when The Last Jedi comes out. 
Looking For Leia Raised Their Goal!
The documentary focusing on the celebrating female Star Wars fans has reached their goal. The Kickstarter ended on June 23rd, raising $29k of their $25k goal. Fantastic news! Can't wait to see the finished product. If you missed the Kickstarter and still want to support, be sure to head to their website, and watch that space for updates. In addition, you can check out a new interview with the director over on CNET. Congrats, team!
WE DID IT! Thank you to the amazing 445 backers who raised $29,546 in production funds for #LookingForLeia. Now let's go make this film! ✨✨ pic.twitter.com/up3VwJzD4P

— Looking for Leia (@LeiaFangirlFilm) June 24, 2017
Ashley Eckstein & Matt Lanter Recorded New Material
Clones fans are about to get excited. Ashley Eckstein, voice of Ahsoka Tano, has been recording with someone very familiar. Matt Lanter, voice of Anakin Skywalker from The Clone Wars, seems to be recording with Eckstein. Shared in a picture, Eckstein expressed her amusement on Monday in recording with Lanter while wearing a Lanter shirt
How can your Monday be UGH when you get to record with Matt Lanter in your Matt Lanter shirt??? pic.twitter.com/LNBKVQH2rX

— Ashley Eckstein (@HerUniverse) June 19, 2017
Now the project has not been officially named. But we can assume it will be for the upcoming Star Wars: Forces of Destiny project coming this fall. The project will have the heroines of Star Wars embarking on adventures. It will be a treat for fans to see Ahsoka and Anakin together once more. Speaking of Forces of Destiny…
Writer Jennifer Muro Talks Forces of Destiny
Den of Geek sat down with Jennifer Muro about the project where she spoke of "everyday heroism". 
Going into it, I want to represent everyday heroism and the heroic moments that shape these characters in different ways. Leia would handle a situation one way, Ahsoka another way, Jyn another way. That was the goal all along.
She also mentioned that it's hard to beat Carrie Fisher's voice for Leia, but newcomer Shelby Young brought the character to life. She also spoke about what stories of Ahsoka Tano she wanted to bring to life. The fan favorite character was important to get right, so she worked with the Lucasfilm Story Group and especially Dave Filoni regarding the character. Mentioning she didn't want to make decisions about Ahsoka without Filoni.
Additionally, we learned more about three other characters set to be in the series. A lovely touch is that Maz Kanata will be narrating the whole story. Seeing as she's ancient, it makes perfect sense. Muro praised Felicity Jones while working on Jyn. Saying "They may not be epic moments for Jyn, but it's nice to see a peak into the smaller moments." And one of the last things Muro was able to reveal was about Rebels favorite, Sabine Wren. They'll be dipping into her backstory a bit. 
It's about her growing into who she is. We get to see some early moments here when she's not as mature as where we are now in season three and, coming up, on season four. She's more impulsive.
Muro was also able to reveal some team-ups but didn't specify who. I'm excited to see this project, though I find the animation to be a bit minimal. The initial release will be in July on Youtube with 8 episodes. Expanded episodes airing in Fall of 2017.
Boyega Fun
In your Star Wars funny this week, check out this interview between star John Boyega and Steele Saunders from Steele Wars. Boyega is always a delight and a charismatic, funny man. The interview is a bit older, from Star Wars Celebration Orlando, but still very much worth a watch.
And that's it for this week! Was there anything you wanted covered? Let us know. Be sure to come back next week for more Star Wars news!
Latest posts by Erin Lynch
(see all)