Here at Geek Girl Cantina we'll be wrapping up the week in Star Wars news. Another quiet week but some nice news! Please note, there are a lot of set photos and videos that are coming out but we will not be covering it. Since they are unofficial, we don't wish to cover it. With that being said, let's just jump in a quadjumper and go.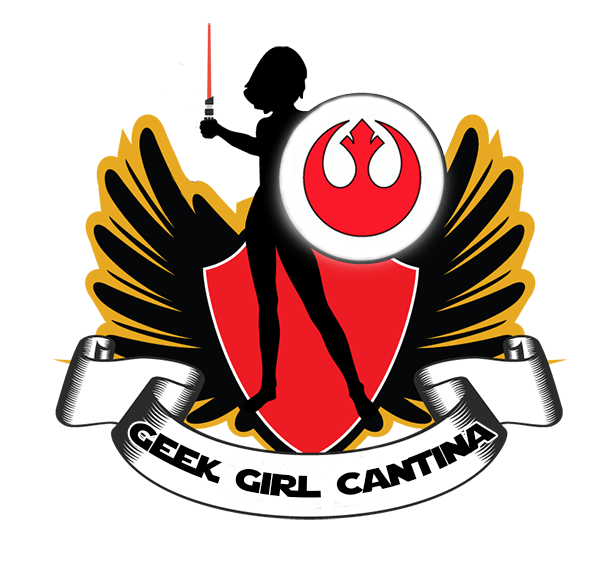 Battlefront II Story Featurette
I'm gonna start this off by saying I haven't played Battlefront. I haven't. However, I'd be lying to you if I didn't say that the story of Battlefront II looks really exciting. From the point of view of the Empire, a female Imperial soldier seeks revenge on the Rebellion for destroying everything. Yes please! Released this weekend was a featurette for the game, more specifically the story portion and it's great. While it's not exactly new coverage, it's just great to be reassured. Check out the quick clip below!
How Did Cassian and K2SO Become Partners? 
StarWars.com has announced a 40 page one shot that'll highlight just how the duo came together. Written by Duane Swierczynski with art by Fernando Blanco, the issue will be coming out in August. I'm really excited for this because one of the best parts of Rogue One was Cassian and K2's relationship so to see it's origins will be nice. Be sure to check the site for the cover debut!
Mace Windu Comic Coming!
Speaking of comic news, more Mace Windu is on the way! StarWars.com also announced that Marvel will issue a 5 comic series run starring the baddest Jedi in the galaxy. Penned by Matt Owens and illustrated by Denys Cowan, we also got a synopsis of the comic run. "For over a thousand generations, the Jedi have been the peacekeepers of the galaxy…but now, at the dawn of the Clone Wars, they find themselves in a new role: generals in the Army of the Republic. As Mace Windu, one of the Jedi's greatest warriors, leads a small unit of Jedi into battle shortly after the war begins, the Jedi must make peace with their new role, or be lost to the violence around them!"
The Winner of the Ultimate Star Wars Prize
When Lucasfilm and Omaze announced there would be a huge prizes, I was under the impression that there were 3 separate prizes. NOPE! Turns out, one person got to win ALL THREE. To recap, a night at Skywalker Ranch with access to the archives, VIP for the world premiere of The Last Jedi and visit the set of the upcoming Han Solo movie. Amazing. And here's the man who won it all!
Kylo Ren Has a TIE Fighter!
Okay, slightly spoiler news? There had been rumor that Kylo Ren will have a TIE Fighter in The Last Jedi and we even saw a toy-version of it. Now we have more confirmation with a Funko POP description. It was originally on the Barnes & Noble site but has since been removed. Our friends over at Star Wars News Net have a screenshot of it though so woohoo! What does it mean that he has a TIE Fighter? Nothing really but that confirms a new ship, outside of his Finalizer.
Alternative Revenge of the Sith Ending
According to Digital Spy, the original ending for Revenge of the Sith showed Padmé being a bada**. An out of character bada** but one nonetheless. Concept artist Iain McCaig shared an image of the confrontation on Mustafar where things would've gone much different. Originally, Padme was going to bring a knife to Anakin's throat when he fell to the dark side and she was among the beginnings of the Rebel Alliance. However she realized she still loved her husband and couldn't kill him. As much as I'd rather see her being a boss, it doesn't work for her character.  What do you think of the ending that could've been?
The Star Wars Show 
THIS WEEK! ONNN THE STAR WARS SHOWWWW. Sorry, I know, I need to stop it. This week the group interviewed Lucasfilm's Carrie Beck, attempted lightsaber battles with the Saber Guild and more. Of course, always fun to  watch!
Happiest of Birthdays!
There were two more birthdays this week. One is our beloved and mighty Wookiee, Peter Mayhew. The other is a well loved Mandalorian, Tiya Sircar. A very happy birthday to both of these actors and we wish them many more returns!
Happy birthday to the man who makes Chewbacca mighty, @TheWookieeRoars! pic.twitter.com/9HhyJypMZG

— Star Wars (@starwars) May 19, 2017
Happy birthday to @tiyasircar, the voice of #StarWarsRebels' marvelous Mandalorian, Sabine Wren! pic.twitter.com/D0P3lXj3c6

— Star Wars (@starwars) May 16, 2017
Galen Erso's Inspiration
While this seemed rather obvious, in an interview with StarWars.com, Lucasfilm story group member and question punching bag Pablo Hidalgo confirmed the partial inspiration. They looked to J. Robert Oppenheimer, the creator of the atomic bomb. The Manhattan Project is not unlike the Death Star, a weapon to bring civilization to it's knees. Hidalgo started with the origins. "Knoll's very first story treatment for Rogue One was titled Destroyer of Worlds, which is from Hindu scripture, but Oppenheimer used it to describe his reaction to nuclear weapons development, 'I have become Death, the destroyer of worlds.' With that as a basis, we couldn't help but think about the nuclear arms race, and the intrigue that surrounds it." The interview goes into greater depth and is worth a viewing.
Stop Being Mean to Rian!
In a funny exchange, Rian caught wind of a tweet concerning him. Nothing else needed, just a funny little tweet. Check it out below.
Thanks!!

wait

who hates me https://t.co/yus1XhtNdZ

— Rian Johnson (@rianjohnson) May 20, 2017
Adam Savage's TESTED
Adam Savage is best known for being half the duo of Mythbusters. What's a little less known is that he's a huge geek. So for an episode of Tested, he created a build for a cosplay. A very particular cosplay. He created C3PO strapped to the back of Chewbacca for a cosplay. Clocking in at 39 minutes, it's not an quick video but interesting if you'd like to see it.
Vader a Member of the New York Philharmonic?
That's right! Sort of. In your weekly funny, we see members of the Philharmonic talking about their most anticipated pieces they'll be playing this year. One of those members is Vader! Okay, kidding again. But one member is very much looking forward to playing the Star Wars original trilogy and honestly, we can't blame him. Check the 2:24 mark.
And that's it for this week's news. Was there anything we missed? Let us know!
Latest posts by Erin Lynch
(see all)