Here at Geek Girl Cantina we'll be wrapping up the week in Star Wars news. A quiet week but good one none-the-less. It was the maker's birthday, we had a little bit of casting news from The Last Jedi and more. Make sure you have the high ground! Let's get into it.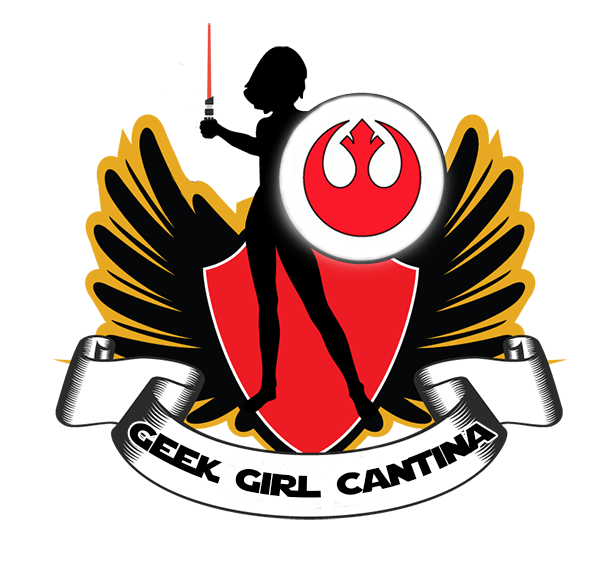 Happy birthday, George Lucas!
The one that created it all! Lucas celebrated his 73rd birthday on Sunday. While we were a little caught up in mother's day, we couldn't forget his birthday. Hopefully retirement and his museum have been treating him well. Happy Birthday, George Lucas. Thank the maker!
Ewan McGregor on Jimmy Kimmel
Scottish heartthrob Ewan McGregor was recently on Jimmy Kimmel and because, of course, Star Wars was brought up. Kimmel asked McGregor about an Obi-wan movie spinoff since they're doing a Han Solo spinoff. McGregor said he was interested in doing it, as he's said a million times. But he also had a nice story to share about a particular prop he took. Check out the video below! (alsopleasemakeanObi-wanspinoff,he'smyfavoritealsoEwanisthebest)
Happy Birthday Domhnall Gleeson!
Why, yes, there was another birthday. On May 12th, Gleeson celebrated his 34rd birthday. The Irish actor is known in the Star Wars universe as General Hux, who we will be seeing more of in TLJ. He's a very busy and talented man and wish him the best.
Woody Harrelson Hints Heart of Gold
Talking with UK's Standard, Harrelson gave a very small comment regarding his character in the Han Solo film. "I am totally psyched to be making a Star Wars film. But the secrecy is on another level. What I can say he's a good character, he is a mentor to Han and a criminal, but good at heart." I'll never understand why actors are surprised at the intense secrecy involving Star Wars films. In any case, we now know that his character will have a soft spot for Solo. …yes, it's that slow of a news week.
Cast Member Revealed 
Director Rian Johnson has confirmed an actress that will be in the upcoming film. A fan asked Johnson on Twitter if the actress in a behind the scenes shot was Amanda Lawrence. Johnson's enthusiastic yes was all we needed. So a very late but welcome to the galaxy, Amanda!
Yes and she is THE BEST. I am so happy to have her in the movie. https://t.co/uUhawYLpwI

— Rian Johnson (@rianjohnson) May 11, 2017
8 Things You Didn't Know About the Hutts
StarWars.com shared a fun article highlighting things about the Hutts. For example – it took 4 tons of clay to create Jabba. 4. Tons. I can't even imagine trying to move a section of him! Speaking of Jabba, apparently he weighs almost 3,000 pounds. And here I was thinking I was looking Hutt-ish. Jabba's laugh was a combination of humans, hippos, hyenas, and more elements blended together as well. It's a fun article that should get a read. The best part? The Star Wars Twitter account tweeted Diego Luna about it and he liked it. And for those unaware, Luna is a big fan of Jabba, so much so he brought him up in a lot of interviews during his Rogue One press tour. The more you know!
8 things you need to know about Hutts. Alert @diegoluna_. https://t.co/d9AOLiDUGx pic.twitter.com/YqqYxGfyM7

— Star Wars (@starwars) May 13, 2017
The Star Wars Show!
This week! Onnn the Star Wars show. Sorry, it's so catchy. This week the show covered one of the Disney half marathons, spoke with artist Paul Shipper, celebrated their one year anniversary and more! Check out another great video.
Rumor: Ian McDiarmid Recording For Rebels?
According to Star Wars News Net, Emperor Palpatine himself has recorded lines for Star Wars Rebels. While this is just a rumor, it would be great for McDiarmid to get back into it. Sam Witwer had recorded the Emperor in previous seasons. And while he does a great job, nothing will top the original. Anything is possible!
The Last Jedi 8-bit Trailer
Your weekly funny comes in a very creative package. JoBlo Videos releases 8-bit trailers and this time they took on The Last Jedi. While it's funny and very well done, it received even better praise then myself. Rian Johnson complimented the video and even shared it on his Twitter. Well done, indeed!
@stratmasterj Oh my god that is awesome. Well done!

— Rian Johnson (@rianjohnson) May 10, 2017
And that's it for this week! Did we miss anything? Let us know!
Latest posts by Erin Lynch
(see all)