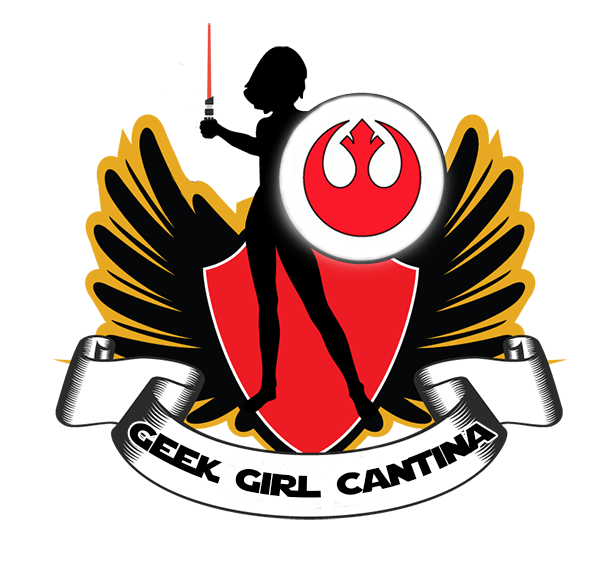 Here at Geek Girl Cantina we'll be wrapping up the week in Star Wars news. This week we have some Rogue One tidbits, more guests are coming to Celebration, Rebels said goodbye to a beloved character and much more! Mount a Dewback and let's get into it.
Riz Ahmed and Anthony Daniels Joins Celebration
http://gty.im/645744614
Fantastic news for fans going to Celebration Orlando. Rogue One's Riz Ahmed and C-3PO himself will be heading to Celebration next month. Both actors have been to Celebration before so this isn't their first rodeo. Daniels will be having his own one-man show which is a fan-favorite. Both actors will be signing autographs. They are joined by a massive group of Star Wars actors from the big and small screen!
Frank Oz Talks Yoda…Sort Of
Variety spoke with Frank Oz about the Muppets but were certain to ask questions about Yoda. They tried to get Oz to talk about the future of Yoda and his role in the sequel trilogy. Oz didn't budge.
Variety: There are reports that you might reprise Yoda in the new "Star Wars."
Oz: I feel like I'm a prisoner at war here, and I can only give you my name, rank and serial number. To be true to the people who asked me, and they are kind of my family, I have to say I've been asked not to talk about it. I love Yoda. I would be happy to talk to you about it at the time they let me.
Variety: But you did see "The Force Awakens"?
Oz: I thought J.J. Abrams did a great job of synthesizing all this information. It was a tough thing for J.J. to be asked to do—to transition to a new family of "Star Wars" and still pay homage and respect to the others. It's different from the way that George Lucas would have done it. George would probably have had a more overall arch that would follow the other stories and have a moral depth. But, my gosh, what J.J. did was really entertaining. It was so much fun.
While his silence on potential Yoda is no surprise, I found his comments on TFA to be interesting. I like that he pointed out that JJ was in for a very tough job but that Lucas would've done it very differently. While all film makers are different, I like hearing from someone who's worked with Lucas many times to get possible clarity. We'll never know what Lucas' future Star Wars films would be, but maybe Oz will be able to join the new future of SW.
Starbucks Can Claim Scarif
Rogue One director Gareth Edwards recently spoke at SXSW about his journey being a filmmaker. Variety reported. In it, he included a story about seeing Obi-wan Kenobi's house in Tunisia. It gave him the inspiration to continue pursuing film making despite the rejection he had been facing. While you should definitely check out the full article, the most interesting little tidbit was how they got the name Scarif – from a Starbucks cup.
"Gary Whitta – a writer on the film – was naming things in the story, but eventually he was sick of doing it. And I was waiting for him to say this. So he told me to name the planet at the end of the movie, the whole third act. I was like "Right, this is a big deal. I'm going to get a coffee and I'll come back with a name." So I went to a very well-known coffee shop and was thinking and thinking what should it be. When the barista asked my name, I must've said "It's Gareth" and they heard "Scareth," because it was written on my coffee cup. So I went back and slid the coffee cup over and said, "It's Scareth." It's been so weird to see it on t-shirts and everything, but I couldn't tell anyone that it was just a misspelling of my name of a coffee cup."
Excellent job, barista. You win the Star Wars naming game! What a funny story. Be sure to read Edwards' full comments.
☕️ Gareth Edwards director of Star Wars Rogue One reveals how he got the name Scarif #StarWars #SXSW @starwars pic.twitter.com/kdrNiVNSpG

— Digital LA (@DigitalLA) March 13, 2017
No Deleted Scenes for Rogue One?
/Film was able to talk to Edwards at SXSW and asked the director about the ending of Rogue One. In addition they asked about the deleted scenes, in which the director said the choice to include them wasn't his. Innnteresting. We're not sure if this is a Disney ploy to get more money by releasing more editions (as they did with The Force Awakens). In regards to the ending however, Edwards said the following.
"I think the main thing that changed at the end…what used to happen, and you can get a sense of this in the early trailers, the transmission tower for the plans was separate from the main base on Scarif. To transmit the plans, they had to escape and run along the beach and go up the tower. In cutting the film, it just felt too long. We had to find ways to compress the third act, which was quite long as it was. And one real, fast, brutal solution was to put the tower in the base, so they don't have to run across the beach and do all of that stuff to get there. That became a decision that eliminated the shots you see in the trailer of the back of Cassian and Jyn and the AT-ATs. That was some of the reinvention that happened. It was all to do with compression.
As cool as many things are, and they really are, you can't outstay your welcome. We've all done it. We've all sat in a movie and even if you love a film, there's that moment where you want to look at your watch, or you feel like "Okay, I hope it ends soon." You don't want the audience thinking that. You don't want them to lag. If you feel that when you watch something back, you need to find a way to tighten it somewhere. That was a big win for a compression."
It makes sense as to why they did it. The choice to withhold deleted scenes such as this though, I'm not overly fond of. Hopefully we'll be able to see the scene play out some day!
The Star Wars Show
This week they spoke with 2 of the designers of Tarkin from Rogue One, had a trivia contest on Space Mountain and more!
Carrie Fisher and Debbie Reynolds Public Memorial
There will be a public memorial for both Carrie Fisher and Debbie Reynolds. Set to be on March 25th, 1pm PST at Forest Lawn where they are buried. You can see our coverage of it here. Lucky for fans like myself, it will be livestreamed. Say farewell to a beautiful mother and daughter.
Star Wars in Legoland
Legoland unveiled their Star Wars The Force Awakens miniland model display and it is impressive! Putting on a big show, the park displayed their massive Lego sets that fans of all ages can enjoy. Check out the video below to see some of the displays they have set up. I'm most amused at the circling Kylo Ren.
John Boyega Turned 25!
Mr Big Deal has turned 25. While he's currently filming Pacific Rim, the crew surprised him with a rendition of Happy Birthday. Mark Hamill also gave him a shoutout. So happiest of birthdays to our favorite Resistance recruit!
Pleasant surprise !Turning 25 on set with the Pacific Rim family is an absolute joy ! Thank you all for the surprise ❤️❤️#pacificrimuprising pic.twitter.com/sDT7zqiY8k

— John Boyega (@JohnBoyega) March 17, 2017
Shout-out to @JohnBoyega for no reason other than being wickedly-proficient w/ a lightsaber w/ no training whatsoever. You do me proud, son! pic.twitter.com/xeCFbzA9ph

— Mark Hamill (@HamillHimself) March 17, 2017
Luke's First Day
Speaking of Mark Hamill, he shared a picture of his first day on set. Taken in Tunisia, he speculates it's the first picture taken of Luke ever. Memories~. You can see our coverage of it here.
Taken in Tunisia early morning Day #1 waiting for my 1st shot (emerging from home for robot auction)-Perhaps the very 1st #LukePic #SW pic.twitter.com/WMCGnWCotP

— Mark Hamill (@HamillHimself) March 18, 2017
A Farewell
REBELS SPOILERS SO GO AWAY IF YOU DON'T WANNA BE SPOILED.
Last night Rebels episode "Twin Suns" debuted and they said farewell to a character. Darth Maul or known lately as Maul entered in a fateful duel with his foe, Obi-Wan Kenobi. The result are as you'd expect them to be. What was unexpected was the video that Star Wars released in memory of the character. You can see the footage in our coverage here. I watched the clip for myself and saw that the character was cut down in very few moves. Something I think fans will be divided on but! It is finished.
Droids Interrupt Vader Interview
Your Star Wars funny this week is a parody of one of the latest viral videos. A father had been Skyping live with BBC News and was interrupted by his two children. So of course there's a Star Wars version.
And that's it for this week! Did we miss anything? Let us know and come back next week for more Star Wars news!
Latest posts by Erin Lynch
(see all)