Cartoon Network has released a couple of stills from next week's Steven Universe The Movie, and we've got them! Both stills appear to be from one of the musical's musical sequences, and one is familiar from the new trailer that dropped this weekend in a Toonami commercial.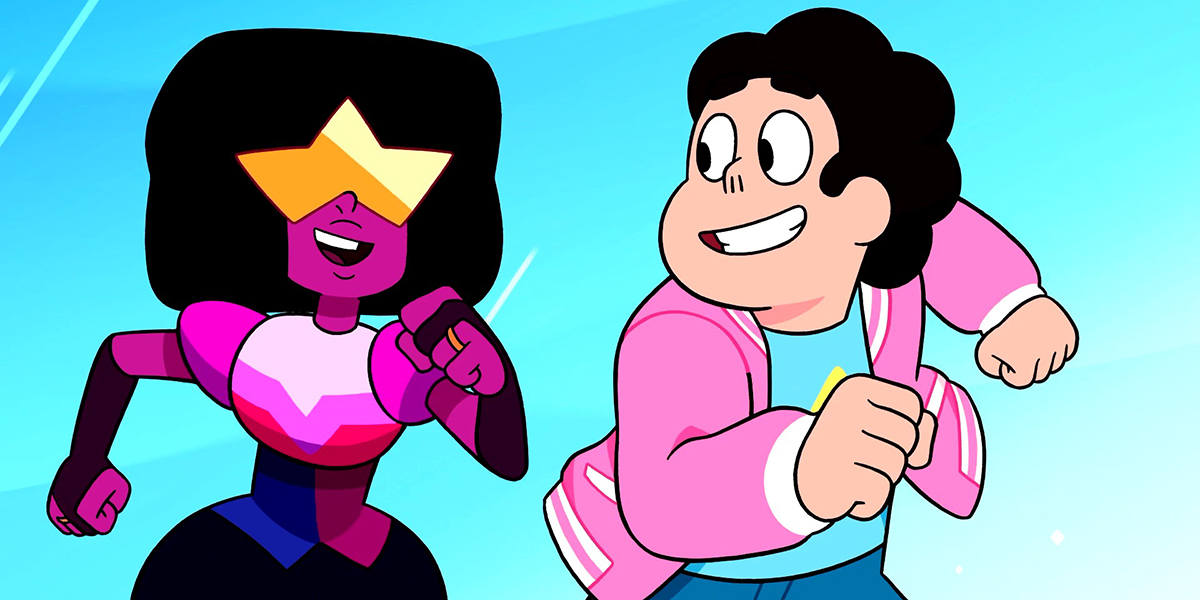 The trailer finally gave a voice to the new villain in town, and a deeper look at what Steven and his friends will be facing in Beach City in the brand new movie September 2nd. 
RELATED: The first trailer debuted at SDCC. Did you see it?
The network says (vaguely): After so many harrowing adventures, Steven and the Gems are ready to celebrate how far they've come with a movie musical! Little do they know they're about to face their worst enemy yet.
Make sure to tune in Monday, September 2, at 6:00 p.m.!
RELATED: See all of our Steven Universe coverage here!
Leona Laurie is a Senior Contributor for Geek Girl Authority and co-host of the Marvel-Us podcast. She watches (and recaps) a lot of TV, sees every Marvel movie on opening night and reads voraciously. She learns something new about herself every time she watches an episode of Wonder Woman. She is fun enough.
Latest posts by Leona Laurie (see all)