Jurassic Park fans, beware.  We're back at some kind of museum.  Which museum, we can't be completely sure but the first look image for the Jurassic World Sequel that was released on Facebook definitely inspires anxiety.
RELATED: James Cromwell Joins JURASSIC WORLD Sequel
The picture is one that we are familiar with, and is simultaneously brand new.  A kid faces dinosaur bones on display.  They're not coming for her, but something is, we can be sure.  This image actually gives the impression of a fancy trophy room more than a public museum space.  Could this be Hammond's home?  A private collector of some kind?  Is this kid a visitor in the space or does she belong there?  Questions abound.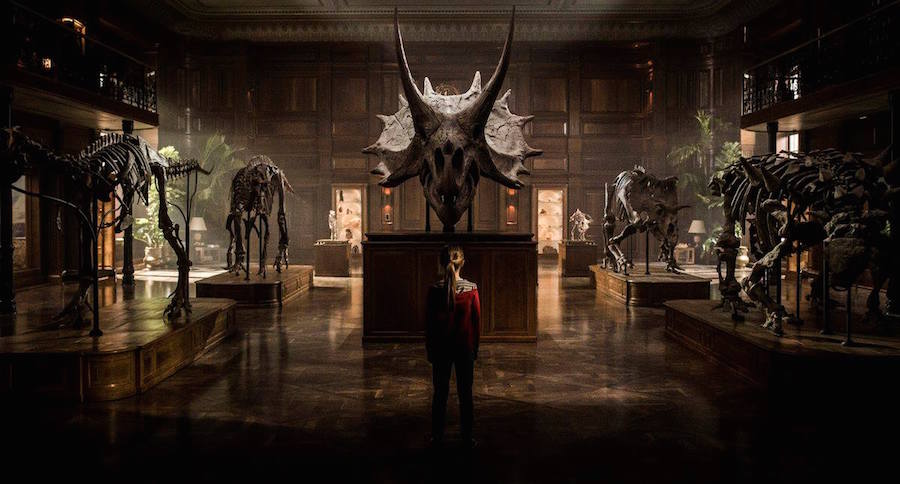 What we do know is that Chris Pratt, Bryce Dallas Howard and BD Wong are returning to the franchise, and the film is directed by J.A. Bayona.  Bayona is the Catalonian director who has recently gotten a lot of acclaim for A Monster Calls.
The Jurassic World Sequel does not yet have an official title or release date.  Stay tuned.
Latest posts by Jenny Flack
(see all)