As reported by Deadline, EPIX and Blumhouse have announced their next joint feature, The Visitor. This is the latest movie in the deal between the two companies to produce a total of eight stand-alone films. Finn Jones and Jessica McNamee will lead the cast of this horror thriller. Jones is known for his roles in Awake and Dickinson. McNamee is known by fans for her parts in Mortal Kombat and Battle of the Sexes. 
RELATED: Here's Your Spooky Crash Course in Horror 101 for Halloween!
The Visitor tells the story of a husband and wife, Robert and Maia. After a horrible series of tragedies ending with Maia's father passing away, she and Robert leave the home they have made in London to return to her childhood home. Once they move in, Robert uncovers an old portrait in the attic. However, this is not just any portrait; the man depicted could be Robert's twin. As he searches for answers, Robert discovers that the man in the portrait is known only as The Visitor and where he goes, death always follows.

Justin P Lange is directing the film and the script is from the minds and pens of Adam Mason and Simon Boyes. Production is currently underway in New Orleans. Joining McNamee and Jones in the cast are Donna Biscoe and Dane Rhodes. Fans will recognize Biscoe from Hunger Games and Rhodes from Creepshow.
Acting as executive producers for this film are Jason Blum, Chris McCumber and Jeremy Gold for Blumhouse. They will be working alongside Adam Hendricks and Greg Gilreath for Divide/Conquer, as well as Bradley Pilz for Bradley Pilz Productions. In addition, David Viste, Adam Mason and Simon Boyes will also executive produce.
Are you excited to see The Visitor? Let us know your thoughts in the comments!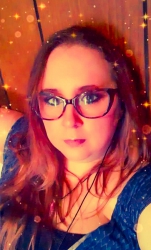 Latest posts by Becca Stalnaker
(see all)