With only four episodes left of the The Clone Wars, the story that we have been waiting for is finally here. The beginning of Season 7 started with the introduction of the Bad Batch and the return of Echo and the second story brought back Ahsoka (Ashley Eckstein), Maul (Sam Witwer), and Bo-Katan (Katee Sackhoff). And now we are at the end, and we'll get our The Clone Wars reunion on Mandalore.
The final TV spot was released today, and it showcases one of the final battles in the Clone Wars: the Siege of Mandalore. While this was not a battle between the Separatists and the Republic, it was a major battle to free Mandalore from the clutches of Maul and his puppet ruler Almec. Under the command of Ahsoka Tano and Captain Rex (Dee Bradley Baker), the clone army aids Bo-Katan in the fight. This ultimately leads to the first showdown between Ahsoka and Maul. This battle leads right up to the execution of Order 66, and we all know how that turns out. As Anakin (Matt Lanter) says in an ominous foreshadowing, "Loyalty means everything to the Clones."
In addition to the final TV spot, Disney+ also released 14 new images for the upcoming episode "Old Friends Not Forgotten." Here we see the homecoming of Ahsoka and her reunion with her old friend Rex as well as Obi-Wan (James Arnold Taylor) and Anakin. I hope everyone is ready for some heavy feelings, because these final episodes are going to be bittersweet. Even moreso with the Clones under Ahsoka's command bearing her signature markings on their helmets. It's a perfect touch. 
RELATED: Read up on all Star Wars: The Clone Wars Recaps!
Star Wars: The Clone Wars premieres every Friday night at 12am PST on Disney+. You can watch the final spot and check out some of the images for the next episode down below. The rest you can check out on the Star Wars official website. 
TV Spot
"Old Friends Not Forgotten"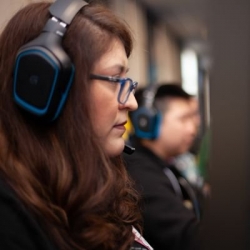 Latest posts by Renee Lopez
(see all)