Universal Pictures dropped the final trailer for Nope, the newest epic horror from writer/director Jordan Peele! With barely more than a month before the film hits theaters, horror fans are finally getting a more in-depth look at the story and characters. 
The three-minute-long trailer opens with Daniel Kaluuya's character walking when he notices something strange in the sky. Within seconds, everything changes for the worse. As the trailer progresses, there is talk of UFOs and aliens. The main characters decide they need to capture the beings on film. The whole time, Steven Yeun's voice is heard speaking to a crowd of onlookers, eventually asking, are you ready?
One of the creepiest parts of the new Nope trailer is the back and forth between dark, eerie night scenes and bright, colorful scenes. One minute, everything is monochrome, and then the screen fills with color. From laughter to screams. It makes for a fascinating and somewhat terrifying experience.
RELATED: Movie Review: Candyman
Additionally, the new trailer gives a small look at just how powerful these beings are. They can seemingly do whatever they want, and for whatever reason, they have their sights set on this small gulch. If what is seen in the trailer is any indication, these characters are in for a world of terror.
Nope stars Kaluuya, Yeun, Keke Palmer, Michael Wincott and Brandon Perea. Jordan Peele wrote and directed. Ian Cooper and Peele produced.
This much-anticipated film arrives in theaters everywhere on July 22.
Are you excited to see Nope? Let us know in the comments, but first, check out the new trailer below!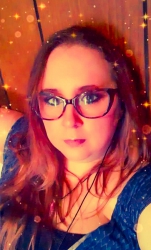 Latest posts by Becca Stalnaker
(see all)