The horror genre contains a multitude of talented individuals. For many years, the genre has been a predominately male-dominated industry. However, several women broke the mold. More recently, women have stepped more into the spotlight. In honor of International Women's Day, here are six brilliant female horror directors!
Mary Harron
Mary Harron is a Canadian filmmaker who is responsible for many incredible films. Her horror credits include writing and directing American Psycho, a classic in the genre. She also directed the film adaptation of Rachel Klein's novel, The Moth Diaries. Harron once revealed, "I make unpopular versions of popular things. I make a horror film, and it's not a horror film. None of my genre movies function as genre movies."
Harron is a feminist and often spoke candidly on this face. She famously said, "I dislike it when women reject feminism; that's ridiculous. I am a product of feminism. Without feminism, I would not be making films."
Writer-actor Guinevere Turner, who worked on American Psycho alongside Harron, has spoken several times about the film's feminist undertones. In an interview with Dazed, she said, "It's a satire about how men compete with each other and how in this hyper-real universe we created, women are even less important than your tan or your suit or where you summer."  
Kimberly Peirce
Kimberly Peirce is known to the horror world for the remake of Carrie. Peirce is a staunch activist for civil and human rights. When speaking about the correlation between the movies she makes and her passion for activism, she said, "I don't make movies about issues. This is my same litmus test for all the movies I love: Is it a great character on a great emotional quest with a great emotional need? Do they overcome great emotional obstacles? Is it a fantastic story?
I didn't set out to be a political activist. I'm just a human being who's moved by certain things, and if certain things break my heart, I set out to fix them."
RELATED: Take our quiz to find out which horror movie character you are!
Whenever a classic film such as Carrie is remade, fans doubt it will be well-executed. When it comes to telling a familiar story, Peirce said, "I think it's always a challenge when you're telling a story that people know. But hopefully, good storytelling — well, there's two things. One is, you have to have surprises and changes so that people are — you keep them interested, you take them down roads that they didn't expect and give them suspense and surprise."
Jennifer Kent
Jennifer Kent is a triple threat, actress, writer and director. As a horror director, she is best known for the trope-defying film, The Babadook. She also wrote and directed Monster, a terrifying story about the monster in the closet.
In an interview with The Cut, Kent spoke about the inspiration behind The Babadook.
I have a friend who's a single mother, whose son was traumatized by this monster figure that he thought he saw everywhere in the house. So I thought, "What if this thing was real, on some level?" So I made Monster [a 2005 short film] about that idea. But I couldn't leave it alone. I kept coming back to it. And that led to The Babadook.
Kent went on to talk about the protagonist in The Babadook. She said, "I wasn't interested in making likable characters, something we don't see a lot of in movies, particularly American ones. I think horror is the perfect genre to make flawed characters. It's built for that. Not everyone will agree, but then again, I didn't make this film for everyone. I don't think that's possible."
Jen and Sylvia Soska
The twin duo of Jen and Sylvia Soska are film directors, screenwriters and producers. The pair are known as the "Twisted Twins." This title holds for their horror film, American Mary. Other horror movies in the twins' resume include Kane: See No Evil 2, Hellevator and Rabid. 
In an interview with Dread Central, the duo spoke about their own experiences influencing American Mary. During the conversation, Jen talked about their experiences with misogyny in the industry.
I would say that as we both grew up with the hopes of becoming actresses and filmmakers, we've seen some really sleazy things through the years, and we're still really young, you know? (laughs) But to find out that there are people still today who only view women as sexual objects or think of us as inferior was something that surprised us both and of course made us realize that regardless of how far women have come, it's just a sad actuality of this business.

The people you think you can trust or who maybe seem "reputable" often turned out to be anything but that, and so we came to realize that often times it's the people who seem normal and respectable on the outside that are hiding their true intentions, and most of the time they're not good intentions at all.

And since that's something that could easily translate well into the medical world, we thought it would make for some interesting allegories to set this story in the world of a medical student who was quickly learning how the people who you trust and expect to be supportive of you can often be the cruelest.
Nia DaCosta
Nia DaCosta made history as a horror director in 2021 as the first woman of color to have a film debut at number one on opening weekend. The film in question is the Candyman requel.
DaCosta is an advocate for diversity in film. She once said, "I just want to tell good stories in ways that will shine a light on lives rarely seen on screen. Because stories can push humanity forward."
RELATED: Movie Review: Candyman
Regarding the racism she continues to face in her position as a female horror director, DaCosta said, "It's not necessarily overtly racist, but it is shocking the way people have talked to me in my position as a director. People who work for me. Especially on a movie like this, where Jordan [Peele] was the only other person of color at the level of decision-making on the movie. And that's unacceptable, frankly."
Leigh Janiak
Leigh Janiak took on the incredible role of bringing R.L. Stine's Fear Street to Netflix in a trilogy of horror movies. Additionally, she also directed the horror movie Honeymoon.
In an interview with Entertainment Weekly, Janiak spoke about the slasher elements of the Fear Street Trilogy. She said, "I think about traditional slasher movies, and while you occasionally will have a final girl that makes it to the end, you often kill her in the next one or something. It was just really important to me that the characters 'won,' for lack of a better word.
You know, I've had this conversation with Darrell [Britt-Gibson], who plays Martin. We introduce Martin in the first movie, and you're kind of like, 'Why the hell is he here?' and you're surprised when he doesn't die. And then you meet him again in part two of movie three, and you're like, 'Okay, now they're going to kill him.' And then he gets to live! We don't kill any of our major characters at the end, and that was something that I felt like we could only do because of this [three-part] structure."
Final Thoughts
All of these women have made great strides in the horror genre. Who is your favorite horror director? Let us know in the comments!
Happy International Women's Day!
5 Must-Watch Horror Thriller Series With Actual Queer Representation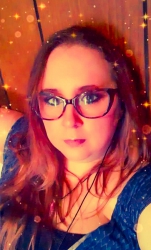 Latest posts by Becca Stalnaker
(see all)