This article was originally published 3/8/22. 
International Women's Day is here! Women have proven exceptional in science, mathematics, literature, and much more throughout history. Within the realm of literature, each genre hosts multiple brilliant female authors. When it comes to horror, a genre primarily dominated by men, women's voices are often lost. In celebration of women's many accomplishments, here are five incredible female horror authors you need to read!
Lois Duncan
Lois Duncan was an American author who gave the world a series of terrifying stories geared to a teenage audience. One of Duncan's books was adapted into a trilogy of horror movies that continue to make "best of" lists: I Know What You Did Last Summer. Her book Killing Mr. Griffin was loosely adapted in the 1999 film Teaching Mrs. Tingle. 
In a 2011 interview, Duncan spoke about the horror content in her books. She said, "My books are not nearly as controversial as many, and you can't please everybody. A writer has to develop a hide like a rhino. If we allow ourselves to get upset every time a book is challenged we'd all be basket cases."
As a teenager, I read every Lois Duncan book I could get my hands on. Even as an adult, I find myself turning to her books for shorter horror stories. Duncan's books are written so that the lines between YA and adult novels are blurred. Yet, they remain entirely appropriate for younger readers who prefer scary stories.
Shirley Jackson
Shirley Jackson was an incredibly influential American Author who is still known for her horror and mystery stories. Jackson is responsible for novels such as The Lottery, We Have Always Lived in the Castle and many more. One of her books was adapted into a series for Netflix, The Haunting of Hill House.
RELATED: A Guide to the Ghosts in The Haunting of Hill House
When speaking about fear, Jackson said, "I have always loved to use fear, to take it and comprehend it and make it work and consolidate a situation where I was afraid and take it whole and work from there."
Shirley Jackson writes stories that are not only scary but they are also flat-out creepy. Inevitably, reading them sends a chill down my spine. Whether it is a short story or a full-length novel, Jackson never fails to leave me feeling spooked.
Mary Shelley
Mary Shelley is the author of the classic novel Frankenstein. While a classic piece of literature, whether Frankenstein is horror or science fiction is often debated. Perhaps the best description is that it is both. The gothic novel was adapted into a horror film by Universal Studios in the 1940s. The character of Frankenstein's Monster continues to be a staple in the horror genre.
Shelley once said, "I think that I can maintain myself, and there is something inspiring in the idea."
I grew up with the Universal version of Frankenstein's Monster. It was a given that I would read the book as soon as I was old enough. Shelley weaves a tale of a being who did not ask to be created and tries to figure out his place in the world. It is heart-wrenching and terrifying. Easily one of the most remarkable Gothic tales in literature.
Diane Hoh
Diane Hoh writes horror for young adults. She is best known for her Nightmare Hall series. Unlike many YA books, Nightmare Hall is not set around characters in high school. Instead, it is about students attending a particular college. Her other most popular series is the Point Horror books.
RELATED: Check Out These 6 Spooky Movies for Horror Beginners
Of writing horror novels, Hoh said, "Writing tales of horror makes it hard to convince people that I'm a nice, gentle person. I love rainbows and wildflowers and butterflies and babies, and I wouldn't swat a fly unless it was diving directly into my fruit salad."
I devoured Diane Hoh's books in my teens and early 20s. Even now, I have my entire collection of Nightmare Hall books displayed on my shelves. The writing is fabulous. There is always an unexpected twist that would throw me off. There are no better books for teens and young adults who love horror.
Anne Rice
Anne Rice was an American author who wrote gothic tales, primarily involving vampires. Two of her vampire novels were adapted to the screen, Interview with the Vampire and Queen of the Damned. Outside of telling frightening and gruesome stories, Rice was a solid and vocal supporter of the LGBTQIA+ community.
On writing, Rice said, "You do have a story inside you; it lies articulate and waiting to be written — behind your silence and your suffering."
Anne Rice will always be the Queen of Horror to me. Her books are unlike any others. Her characters are in-depth, her plots are intriguing and every scene is full of something that will keep you up at night. A beautiful hardback copy of Interview with the Vampire is one of my favorite books to display. 
Bonus Indie Authors
Here is a bonus list of female horror authors who are indie publishers or publish with small firms. Proceed at your own risk; these ladies write incredibly terrifying tales.
How many of these female horror authors have you read? Tell us who your favorite is in the comments!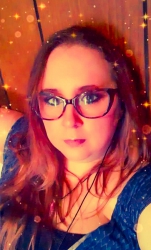 Latest posts by Becca Stalnaker
(see all)