The production company Blumhouse has released the first teaser trailer and art for Fall River after the television network Epix announces the premiere date for the docuseries. 
About the series
Fall River is a four-part docuseries detailing a slew of terrifying crimes that took place in Fall River, Massachusetts. The story begins 90 years after the acquittal of infamous accused murderess Lizzy Borden in the same town. In 1979, three young women were brutally murdered and local police alleged that a satanic cult was practicing human sacrifice. Carl Drew, the cult leader, was sent to prison for life without parole.
The lead investigator for those murders, Paul Carey, begins re-investigating the case after he retires. This decision came after he was haunted by the inconsistencies surrounding the case. According to a release from Blumhouse, new witnesses and evidence allow for this docuseries to tell the true story of what transpired in Fall River in 1979.
The teaser trailer sets an incredibly creepy scene giving a brief look at the show. It is quite shiver-inducing. 
The Production Team
The docuseries Fall River will air on the premium network Epix and is produced by Blumhouse Television and Pyramid Productions. James Buddy Day is the director and executive producer.
Blumhouse is a driving force in the world of fictional horror such as Halloween, The Invisible Man and The Purge. This series detailing a real-life horror story will be a fascinating addition to their repertoire. 
RELATED: Movie Review: The Invisible Man
Pyramid Productions has already dove into real horror stories including Charles Manson: The Final Words. Other titles from Pyramid Productions include Friends Speak, The Shocking Truth and Sex, Lies & Murder.
Epix is a premium television network from MGM. They provide original series and docuseries such as Fall River, as well as the latest movie releases and classic film franchises. All of their content is available on TV, on-demand, online and across all devices.
Check out the first teaser trailer and key art for the upcoming docuseries Fall River below. Let us know in the comments what you think! Don't forget to tune in on May 16 at 10 p.m. on Epix to see the premiere!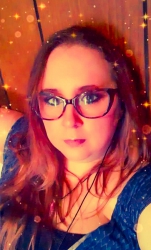 Latest posts by Becca Stalnaker
(see all)