The Black Phone is adding a new cast member, Ethan Hawke, according to a news release from Blumhouse. 
This film is the first to come from the newest deal between Blumhouse and Crooked Highway. The story has been adapted by Scott Derrickson and C. Robert Cargill from a short story written by Joe Hill. Producers include Cargill, Derrickson and Jason Blum with Joe Hill acting as Executive Producer. Scott Derrickson will direct.
Ethan Hawke's casting comes on the heels of another announcement made earlier this month detailing that Jeremy Davies had joined The Black Phone. The star-studded ensemble keeps growing!
RELATED: Jeremy Davies Cast in Blumhouse Horror The Black Phone
Ethan Hawke is a four-time Academy Award-nominated actor as well as a screenwriter. He's known in the horror community for roles in movies such as Sinister, Daybreakers and The Purge. Hawke recently made his television debut in The Good Lord Bird, a limited series from Showtime. Not only did Hawke play the lead in the show, but he also co-wrote the script and acted as executive producer. The Good Lord Bird has recently been recognized by the American Film Institute as one of the best television programs of the year. Hawke has several films coming up in addition to The Black Phone. This includes The Northman in which he will star alongside Alexander Skarsgard and Nicole Kidman.
Ethan Hawke is represented by CCA, MGMT Entertainment, George Sheanshang and ID Public Relations.
The Black Phone will begin filming in February 2021. Production will take place in North Carolina.
Are you excited about Ethan Hawke joining The Black Phone? Let us know in the comments!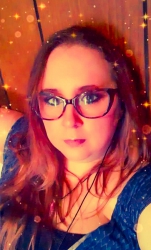 Latest posts by Becca Stalnaker
(see all)