If you have been feeling elevated levels of excitement in the air, then it must mean that we are getting close to E3 2018. The three-day event is gearing up to the one of best ones we've seen in the last few years due, in part, to big titles coming from some of the major AAA studios and highly-anticipated indie titles.
To kick off the festivities, PlayStation will be holding their E3 Showcase on June 11th at 6pm PST. This showcase will preview what's to come for PlayStation in 2018, including major titles like Death Stranding and The Last of Us Part II. We'll also get a look at Sucker Punch Productions' Ghost of Tsushima and Insomniac Games' Marvel's Spider-Man.
In addition to these four titles, PlayStation will also give us a glimpse at some of the games coming from their third-party publishers and indie developers.
RELATED: May's Most Anticipated Game Releases
If you are not one of the lucky people to get invited to see this event in person, the PlayStation E3 Showcase will be broadcast live on the PlayStation website. 
Personally, I cannot wait to hear more about The Last of Part II and Death Stranding. I have genuinely missed Joel and Ellie and the horrific world that developer Naughty Dog has created. My hope is that we will get some idea as to when this game will be released and that a playable demo will be available at E3. As for Death Stranding, I'm hoping for another creepy, unexplainable trailer plus some more insight into the game. I have my doubts that we'll receive any news about a possible release date, but with the trailers we've seen, it might not be so far-fetched.
As for any indie games and third-party games, we'll be sure to hear more about those as we get closer to E3. If you are wondering if the showcase will be shown in movie theaters like it has been in the past, there has been no word yet from PlayStation.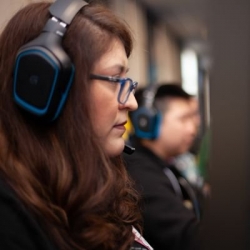 Latest posts by Renee Lopez
(see all)