The news that Dragon Quest fans have been waiting for is finally here. Square Enix has just announced that Dragon Quest XI: Echoes of an Elusive Age will be released on September 4th for PlayStation 4 and Steam.
In Dragon Quest XI, you will play a hero who serves someone called The Luminary. Throughout your travels, you'll meet exciting new characters, find formidable allies, and go head-to-head with your adversaries like King Carnelian and Hendrick. The story will be along the same lines as other Dragon Quest games, where the hero and his companions confront a powerful evil and deal will challenges along the way.
RELATED: Myst Series is Being Remastered for Windows 10
The game promises over 100 hours of content with new features and enhancements. This includes English voiceovers, a hard mode called Draconian Quest, new UI and Menus, a camera mode, and a new dash function.
You can pre-order a physical copy of the game through the Square Enix store or Amazon for $59.99 or you can get the digital copy of the game through the PlayStation Store, Square Enix Store or Steam. If you do pre-order, you will receive the exclusive "The Legend Reborn" theme along with other DLC items when the game is released.  There will also be a Square Enix Store exclusive for the PlayStation 4, but details of what that is will be given at a later time.
With this announcement, questions of whether or not the game will be available on Nintendo Switch are being raised. As of now, no one knows. In their previous announcement, Square Enix did say that the game would be released on Nintendo 3DS, but there was no mention of that with today's announcement.
You can find out more about the game on its website and you can watch the trailer and a video of the in-game footage below. The game is similar to the recent Dragon Quest games, but you'll also see a noticeable difference in the combat style which takes a little from turn-base and combines it with real-time. 
Opening Movie
The Journey Begins
[Images courtesy of Square Enix]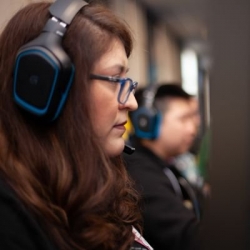 Latest posts by Renee Lopez
(see all)