Here is some good news for your Friday. After the release of Dragon Quest XI: Echoes of an Elusive Age in Japan today, game designer Yuji Horii announced that Dragon Quest XI English localization has begun and Square Enix has confirmed that the game will be released in 2018.
"'I'm sure the Western fans, have been eagerly anticipating a localization of Dragon Quest XI. Well, let me take this opportunity to announce that the localization for Dragon Quest XI: Echoes of an Elusive Age has already begun. The game is currently being localized into 5 languages, including English," the video message states.
The game will follow the story of a "pursued hero" who must "solve the mystery of his fate with the aid of a charming cast of supporting characters." More information on the Western version will be released in the Fall.
Dragon Quest XI will be the first "main series" game since 2010's Dragon Quest IX: Sentinels of the Starry Skies that will be released in the West. Since Spinoffs like Dragon Quest Monsters, Dragon Quest Heroes, and Dragon Quest Builders have all had successful launches here in the States, the upcoming release of Dragon Quest XI is extremely good news for fans of the series who are hoping to see a lot more Dragon Quest games in the future.
Dragon Quest XI: Echoes of an Elusive Age will be released for the PlayStation 4, Nintendo 3DS and possibly the Nintendo Switch.
How do you feel about Dragon Quest XI? Comment below or on Facebook/Twitter and let me know! Personally, I am very excited to see another main series game. We've been waiting a long time. 
You can watch the special message below as well as see some screenshots from the game in the Gallery.  For more information about the Dragon Quest series you can visit their website. 
Gallery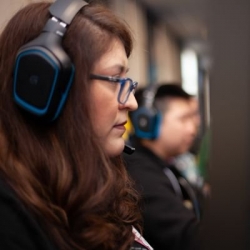 Latest posts by Renee Lopez
(see all)