In case you missed the Dragon Quest 35th Anniversary Livestream, then you missed out on some big news. In addition to the major Dragon Quest XII announcement, Square Enix also announced that the NES classic, Dragon Quest III, is being remade in the Octopath Traveler engine.
Dragon Quest III HD-2D Remake will feature 3D effects combined with 2D pixel-art backgrounds. During the livestream, producer Masaaki Hayasaka explained:
"Our hope is that by recreating Dragon Quest III in this HD-2D style, everyone will have the chance to experience the game through fresh eyes, from adults who played the original back when it was first released, to little kids picking it up for the first time."
The announcement may raise some questions as to why Dragon Quest III is being remade and not Dragon Quest I or Dragon Quest II, but series creator Yuri Horii explained that the decision to remake Dragon Quest III was their choice. That makes sense if you look at the success of DQIII when the game was released in 1988: 3.9 million copies were sold worldwide.
It also became one of the best-selling JRPGs in Japan. Of course, a remake of DQI and DQII is not completely off the table, as Horii went on to say that they hope to remake those games in the future. Chances are these remakes will hinge on the retail success of Dragon Quest III HD-2D.
RELATED: PlayStation State of Play: First Look at Horizon Forbidden West Gameplay
There was no release date announced but, like DQXII, it is slated for a worldwide release on console.
You can watch the announcement trailer below.
THE SIMS 4: Dream Home Decorator Game Pack Is a Treat for Virtual Builders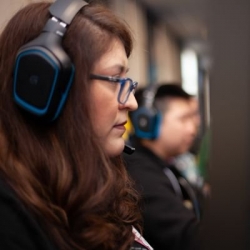 Latest posts by Renee Lopez
(see all)