If you're a fan of tabletop roleplaying games and you love Arkane Studios and Bethesda Softworks' Dishonored series, then you're in luck! Modiphius Entertainment recently announced that Dishonored: The Roleplaying Game is hitting the shelves this year.
In partnership with Arkane Studios and Bethesda and in collaboration with the game's co-creative director Harvey Smith, Dishonored: The Roleplaying Game takes players back to the Victorian-esque, steampunk-inspired city of Dunwall in the Empire of the Isles. The game utilizes Modiphius' 2d20 System and has been adapted for this game by rules developer Nathan Dowdell (Star Trek Adventures). We're curious to see how this system works with the stealth-focused game mechanics used in the Dishonored games, but according to the press release, they found a way to address the powers of the Void and the Chaos mechanics, using the Momentum System. Details were not provided on what the Momentum System will entail, but we should get some idea in the months to come.
RELATED: New Critical Role Campaign Book Announced: Explorer's Guide to Wildemount
The game features an introduction to the Empire of the Isles and a step-by-step guide to play the Protagonists. Players can choose from a variety of classes including assassin, criminal, explorer and crown loyalist. According to an article by Polygon, main characters Corvo Attano and Emily Kaldwin will be available to play, presumably as pre-made characters. Information and rules about the Void, a vast list of antagonists, and a starter mini-campaign, The Oil Trail, will be included. There will also be custom dice, new cards, and additional accessories to purchase.
Dishonored: The Roleplaying Game will be released in the summer. This gives players just enough time to dive back into Dishonored and Dishonored 2 and their respective DLC titles before the release. If you're interested in other tabletop roleplaying games, Modiphius Entertainment are also the publishers behind Vampire: The Masquerade, The Elder Scrolls: Call to Arms, Fallout: Wasteland Warfare, and the upcoming Odyssey of the Dragonlords for Dungeons & Dragons 5th Edition.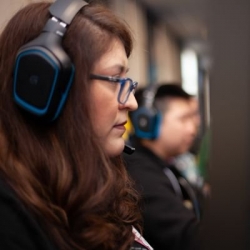 Latest posts by Renee Lopez
(see all)