In a recent EW exclusive, Devon Sawa revealed that he is returning for season two of SYFY and USA Network's Chucky. In a video, Sawa reads a note from his costar, Chucky himself. The notorious killer doll is seemingly wishing Sawa well for the upcoming season. The good wishes are likely ominous since both of the twins Sawa portrayed in season one met horrific ends.
The question remains, who will Sawa portray in the new season? Logically, the most likely scenario would be for a triplet to appear. However, it seems Sawa has snuffed that theory with a recent tweet. In the tweet, he replies to someone stating that he lied, referring to his return to the show. He stated, "I said I wouldn't be playing a triplet."
After dying twice in season one, anything is possible for Sawa's character, whomever that may be, in season two. 
RELATED: Easter Eggs You May Have Missed in Child's Play (2019)
Other faces (and voices) returning for season two are Brad Dourif, Zackary Arthur, Alyvia Alyn Lind, Björgvin Arnarson, Teo Briones and Jennifer Tilly.
At the end of season one, Chucky and Tiffany attempt to escape with a truckload of Good Guy dolls that Chucky hijacked. However, the young heroes of the story believe they have stopped them. Meanwhile, Junior has brutally murdered his father and decides to hide the body.
It is yet to be seen what fans can expect from season two's storyline. Wherever the story takes the characters, it is sure to be terrifying and bloody.
Chucky season two is currently in production and is scheduled to air on USA and Syfy this fall.
Who do you think Sawa is playing in season two? Let us know in the comments!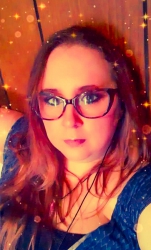 Latest posts by Becca Stalnaker
(see all)