If you have been anxiously waiting for a release date of Quantic Dream's new action thriller Detroit Become Human, the wait is finally over. Writer and director David Cage announced via a PlayStation blog post that the game will be released on May 25 exclusively for the PlayStation 4.
"Detroit explores many complex themes that resonate with today's world. Of course, it is about AI and the role of technology, but it is also more than anything about us, about our society, our dreams, our mistakes, our hopes. It is about what it means to be human: is it just about having flesh and bones, or does it mean more than that?" he stated in the blog.
The game follows the story of three androids: Connor, who is designed to help human investigators, Kara, who becomes a fugitive after defending a child, and Markus, the leader of the android revolution. As the player, you will get to play through each of these character's stories.  
What make this game unique, and it is something that we covered in a previous post, is that the choices you make have lasting consequences. As Cage stated in his post, there will be sections of the game that you will either see or miss because of a choice you made. This makes for a memorable gameplay experience as each playthrough will be unique. And because each choice determines the fate of your characters, players will have take special care on what they do and say because your characters can die easily.
It is important to note that some of the themes in this game may be sensitive to some players. The storyline involving Kara, for instance, focuses on child abuse and neglect. According to Cage, they hope that the topics explored in this game will "spark some meaningful conversations."
Quantic Dream acknowledges that this is their most ambitious game to date and in what we know about this game thus far, it could very well set the bar for a new immersive way of storytelling. Yes, there are plenty of game out there where players are given choice and those choices effect the overall outcome of the game, but it looks like this game take it two steps further. We'll see if it pays out for Quantic Dream when the game is released.  
RELATED: March's Most Anticipated Game Releases
The game is now available for pre-order through the PlayStation Store for $59.99. If you by the Digital Deluxe Edition, you will not only receive Detroit: Become Human, but also Quantum Dreams' 2010 hit Heavy Rain. You will also receive a digital art book, digital deluxe soundtrack, 2 dynamic PS4 themes, and 10 PS4 avatars. Additionally, if you pre-order the DDE you will also get a bonus dynamic PS4 theme and the official digital soundtrack.
Check out some new screenshots in the Gallery below.
Gallery
[Screenshots courtesy of Quantic Dream]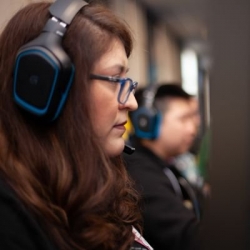 Latest posts by Renee Lopez
(see all)