In a bit of interesting news today that was probably years in the making, game developer Bungie and giant game publisher Activision released a joint statement regarding Bungie's split from the company. Via Twitter:
Thank you Guardians. It's been an honor and a privilege to help bring the world of Destiny to life for you. pic.twitter.com/EB1y19OTD8

— Activision (@Activision) January 10, 2019
This is a rather major move on Bungie's part and it marks the end of a 9-year rocky partnership with Activision. During that time, Bungie released one of gaming's biggest titles, Destiny (2014), and its sequel, Destiny 2 (2017).  
RELATED: January 2019's Most Anticipated Video Game Releases
As to what the future holds for Destiny, the dev team released a post on the Bungie website explaining where the company will go from here.
 "We have enjoyed a successful eight-year run and would like to thank Activision for their partnership on Destiny. Looking ahead, we're excited to announce plans for Activision to transfer publishing rights for Destiny to Bungie. With our remarkable Destiny community, we are ready to publish on our own, while Activision will increase their focus on owned IP projects," they explained in the blog post.
It is a sigh of relief to know that Destiny will remain in Bungie's hands. While Destiny 2 (and Destiny) had a bit of a rough release and struggled to find itself, it feels that many gamers blamed Activision for a lot of Destiny 2's woes. This was also evident at this year's BlizzCon, where many attendees loudly booed the Destiny team when they did their Opening Ceremony announcement.
Blizzard Entertainment also weighed in on this, reassuring players that Destiny 2 will remain on the Battle.net service.
It seems that the future looks bright for Bungie. In the post they acknowledge the feedback that the community has given them after Forsaken's release and it seems that players on in for more Destiny 2 content and seasonal activities.
Now that Bungie has separated from Activision, I am certain that gamers are wondering if this means other companies might start considering parting from Activision, specifically Blizzard. Now that Blizzard has been cutting costs, as evident by the news regarding Heroes of the Storm, and the disbandment of the Heroes Global Championships (HGC) and Heroes of the Dorm, perhaps this news might get some wheels turning. Or not, but one can hope.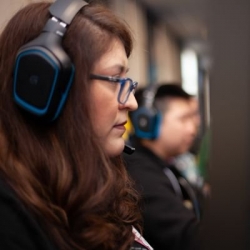 Latest posts by Renee Lopez
(see all)