The Crunchyroll-Funimation merger has created an unrivaled collection connecting anime fans with the content and experiences they love.
As the libraries continue to merge, we've been given amazing additions to watch in one place!
This month is no different, as more incredible titles will migrate over to join the vast Crunchyroll library. Most of these titles will arrive in a few days, on May 31, with more titles moving over through June.
Each title will specify which day you can find it to watch on Crunchyroll. With that, let's get into what you should be watching.
PSYCHO-PASS Seasons 1-2 (May 31)
In the future, merely thinking about a crime makes you guilty, and justice is dispensed from the barrel of a gun. That's how to describe this anime without a spoiler. It is an intense thriller that you need to watch to understand fully. 
Hellsing & Hellsing Ultimate (May 31)
Witness the blood-soaked roots of a legend in Hellsing, the action-horror series that launched the careers of some of anime's brightest stars. The vampire Alucard and his servant Seras Victoria protect the British Empire from ghouls and satanic freaks.
Together, they haunt the shadows as a sinister force of good—and tonight the streets of England shall flow with the blood of their evil prey.
RELATED: Movie Review: Jujutsu Kaisen 0 
Warlords of Sigrdrifa (May 31)
When humanity is driven to the brink of despair by an alien threat called Pillars, a self-proclaimed god named Odin appears and bestows upon the people the power of "Valkyries"—battle maidens who pilot vintage aircraft called Hero Wings.
Stars Align (May 31)
Toma's summer challenge is to save his tennis team. However, there's no hope unless he can recruit Maki's talent to the court. This is a slice-of-life anime that is full of drama.
Shachibato! President, It's Time for Battle! (May 31)
Following his father's disappearance inside one of the biggest gates in Gatepia, Minato is urged by his childhood friend Yutoria to become the president of his father's treasure-hunting company. This anime is one I have been meaning to watch and I'm excited to see it!
Blue Reflection Ray (June 7)
With opposite personalities, Hiori and Ruka are magical girls called Reflectors who use their powers to help resolve struggles and heal hearts. The unique thing about this anime is that it's actually a spinoff from a video game. Cool, right? 
Super Cub (June 7)
With no friends or parents, Koguma finds solace on a motorcycle. But after befriending a fellow biker, she begins to discover more. This anime is a highly underrated gem that is a must-watch for slice-of-life fans. 
Arifureta: From Commonplace to World's Strongest – Season 2 (June 7)
Transported to another world and left behind by his former friends, Hajime has to rise from literal rock bottom. In the labyrinth, he will strengthen his weak magic and find several beautiful allies. This show is one of my personal favorites on this list.
RELATED: 8 Anime Opening Songs That Are Total Bops
How a Realist Hero Rebuilt the Kingdom (June 14)
Summoned to a fantasy world, Kazuya Souma is crowned the new king after giving the royal family impressive advice.
To rule the kingdom, he's taking the nontraditional (and human) route of administrative reform. In a realm of dragons and elves, will this revolutionary's unique path prove effective? 
Pretty Boy Detective Club (June 14)
Searching for a star she saw 10 years ago, Mayumi Dojima visits the headquarters of the Pretty Boy Detective Club to begin her quest. For fans of Ouran High School Host Club, this will be up your alley! 
No Guns Life Seasons 1-2 (June 21)
The technology to create powerful cyborg soldiers has been released for public use. Those outfitted with robotic parts are known as the Extended. Juuzou Inui, one such Extended, runs a business taking care of Extended-related incidents around the city.
Kamisama Kiss Seasons 1-2 (June 21)
Nanami is a poor homeless high school girl until she accepts an offer to live at an old shrine — making her the new local god. After an awkward introduction, the handsome and hard-shelled fox spirit Tomoe reluctantly vows to protect her as her familiar.
As Nanami learns the ins and outs of godhood and she meets more spirits along the way—including a cute snake god and a sexy crow demon! This anime is from the director of Fruits Baskets and is worth a watch!
NEW DUBS COMING FOR THE SERIES CURRENTLY ON CRUNCHYROLL
There are brand new English dubs coming for some of the series currently on Crunchyroll starting May 31. These shows will be linked below and include:
Which series will you be streaming first? I'll probably rewatch Hellsing Ultimate in between the new stuff dropping in June. Comment to tell us what you will be watching on Crunchyroll!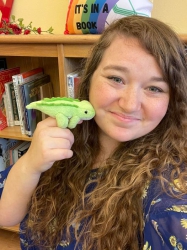 Latest posts by Lauren Darnell
(see all)