According to a press release from Blumhouse, they have started a new contract with Crooked Highway Productions. This contract is a two-year first-look television deal. Under this new deal, Crooked Highway will develop television projects for Blumhouse.
Crooked Highway is the recently formed Scott Derrickson and C. Robert Cargill production company. Sherryl Clark has been named President of Production. Sherryl is best known for her work on Blackbird, Cloverfield and Morning Glory.
"I'm thrilled to welcome Scott, Cargill and Sherryl into the Blumhouse family, to work with us in television. We have had a lot of success collaborating in film, and they've brought some great material in to develop that we can't wait to get in front of fans." Jason Blum said.
Scott Derrickson and C. Robert Cargill said, "It was an easy, natural progression for us to collaborate further with Jason in television, given our success with Blumhouse on the feature side."
New Projects
Crooked Highway already has several projects in development under this new deal with Blumhouse. Two of these projects are book-to-screen adaptations: Full Body Burden and The Devil's Detective. The inspiration for Full Body Burden is the book of the same name authored by Kristen Iversen. It's the true story of a deadly secret kept by the government involving the Rocky Flats Nuclear Weapons Plant. The Devil's Detective comes from the novel of the same name written by Simon Kurt Unsworth. The main character is a human investigator that works to solve murders while navigating the bureaucracies of Hell and the underworld. 
They are also working on a third project called Midnight Radio. This is a story about a radio host who must piece together information and connections from the supernatural experiences his callers describe.
Crooked Highway and the features team at Blumhouse are working on the upcoming film The Black Phone. This film is based on a short story by Joe Hill. Cargill and Derrickson have adapted the story.
RELATED: GGA Talks to NOS4A2 EP Jami O'Brien, Plus an Interesting Deleted Scene From Season 2
Derrickson and Cargill acted as executive producers for the film My Valentine earlier this year. This film was a part of Blumhouse Televisions' Into the Dark anthology series for Hulu.
New Crooked Highway President of Production Sherryl Clark previously spent five years as Head of Film for Bad Robot. While working for Bad Robot, Clark produced both Morning Glory and Cloverfield. She also oversaw both the Star Trek and Mission: Impossible franchises.
Per the Blumhouse press release, Crooked Highway is represented by WME and Brillstein Entertainment Partners.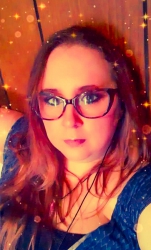 Latest posts by Becca Stalnaker
(see all)