Today, the Dungeons and Dragons web-series Critical Role gave its semiannual "State of the Role" video. The State of the Role gives fans (or "Critters") updates on the channel and its content. Marisha Ray (Creative Director for Critical Role) announced the new set and programming going forward.
Like many studios in the entertainment industry, Critical Role was forced to cease production and go on hiatus due to the novel coronavirus COVID-19. For the past several weeks, the Critical Role production team worked hard to research, plan, and build a safe and extremely-cautious set for the show.
RELATED: CRITICAL ROLE Is Temporarily Delaying All Live Shows
"When building out the studio and our process, we followed the guidelines laid out in the Hollywood White Paper," explained Marisha, "Who worked in association with several unions in the entertainment industry, as well as the CDC and the World Health Organization…"
For those unfamiliar, "white paper" is a government and business term for an authoritative report or guide that concisely informs readers about a complex issue. In this case, the Hollywood White Paper provides the guidelines for reopening studios and resuming film/television production in the ongoing COVID-19 pandemic.
Critical Role actually went beyond what the Hollywood White Paper recommends with additional safety measures, to ensure that both cast and crew feel both safe and comfortable.
Marisha revealed that the cast will now resume playing D&D in the same studio, but seated at individual tables at least seven feet apart (in some cases, as far as twenty feet apart).
Just before the show went on hiatus, Critical Role broadcasted its 99th episode of Campaign 2 live. The episode made the hiatus even more excruciating by ending on a cliffhanger.
RELATED: CRITICAL ROLE Fan Gets Creative With "It's Been A While" Parody
A skeleton crew will also be present in the studio to run the show behind the scenes, but most employees and producers will try to work from home where possible. Both cast and crew will be tested for COVID-19 every week or two weeks (depending on shooting schedules).
Another big change is the show will be pre-taping its episodes for the foreseeable future.
"Pretty much for all the of the, oh, obvious reasons," Marisha confessed, "But ultimately, it is to ensure that we are continuing to follow safe standards and guidelines and not having the pressure of a ticking clock that we have to work against."
Marisha also notified viewers that if the local [Burbank, CA] government deems their studio unsafe to continue working, Critical Role will notify its audience immediately and pause production again.
"It's been tough out there, I know," sympathized Marisha, "And we thank you all so much for your understanding, support and patience as we all navigate these difficult times."
Marisha made it clear that the cast came back for Critical Role because they want to play the game again, and not because of any outside pressures.
"This game is just, it's such a huge part of our hearts and souls," Marisha emphasized, "And being away for these months have only really further highlighted just how badly we need this in our lives."
Marisha also shared that new social distancing-friendly content like Narrative Telephone will continue to air. Marisha also shared the team has been brainstorming ideas for a remote version of Talks Machina (Critical Role's live aftershow). However, Talks Machina will remain on hiatus until the cast judge how well the socially distanced Critical Role is recorded by the crew and received by the Critters.
RELATED: CRITICAL ROLE Is Playing Narrative Telephone with a Wildemount Twist
Content updates will be posted on Critical Role's website and in the brand-new Critical Role newsletter (curated by Critical Role's Community Manager, Surena Marie).
The show returns for the 100th episode of its second campaign on Thursday, July 2, 2020 at 7:00 PM Pacific!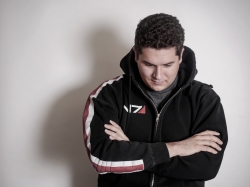 Latest posts by Tyler Boyce
(see all)