With things as they are, everyone is cooped-up inside their houses and apartments for quite some time. As such, it is an unintended boom-time for streaming. Most major media outlets are making recommendations for shows and movies to keep their audiences entertained at home. And many film studios have pushed their digital/streaming release dates ahead-of-schedule now that most movie theaters have been closed due to the coronavirus pandemic. Warner Brothers' Birds of Prey and Universal Pictures' The Invisible Man (both of which released just a few weeks ago in February) are now getting digital releases later this month. If Inverse is right, then Amazon Prime will be no exception to this new trend, and the Screaming Firehawks will be ecstatic about the possibility of The Expanse getting a Season 5 release soon!
First of all, if you haven't already watched the first four seasons of The Expanse on Amazon Prime, you really have no excuse not to. The protomolecule and the Eros Incident might hit a little too close to home now, but there's a reason we included it on our recommended list of shows to binge. It really is that good. With not one but two 100% "Fresh" ratings on Rotten Tomatoes, you really will want to catch up on The Expanse by the time Season 5 debuts.
The Expanse Season 5 continues Amazon's trend of having shorter seasons (ten episodes per season, compared to the thirteen on The Expanse's original home on Syfy). Production wrapped on Season 5 on the third week of February 2020, so the show is fully into post-production by now. As a very VFX-heavy show, this is when the real hard work for The Expanse begins.
RELATED: Amazon Renews The Expanse for Season 5 Ahead of Season 4 Premiere – TCA 2019
Of course, Season 5 has yet to get an official release date. It's highly unlikely that we'll see a release as soon as this summer or (pity the visual effects team) this spring. And that's assuming that the VFX companies contracted by Amazon can complete their work remotely during the ongoing public health crisis. Considering past performance, The Expanse has a relatively quick post-production cycle. Season 4 wrapped in a February 2019 and episodes aired in December.  The entire first episode screened before a live audience at New York Comic Con in October 2019. 
A valid criticism of Season 4 was that all of the episodes were released at once, favoring a more "binge-able" release than a traditional week to week release (such as The Mandalorian on Disney+). Amazon might attempt to return to a steady week-by-week schedule starting in Fall 2020. Or more likely release the first few episodes in the fall, and then releasing the remaining episodes in winter. With blockbuster movie releases getting postponed or shelved indefinitely, there are huge gaps in the "entertainment calendar" that are ripe for Amazon Prime and other streaming services to exploit.
As far as what to expect from Season 5's plot and characters, The Expanse is sure to begin with the results of the stunning and genuinely horrifying attack set in-motion by Marco Inaros. If Season 5 follows the events of Nemesis Games (the fifth The Expanse book by James S.A. Corey), then the show is likely to follow Inaros's continued rise to power and the dramatic shift of power in favor of the oppressed Belters.
What do you think? Are you ready to launch into The Expanse Season 5 as soon as possible? Or are you ready to hunker down and wait for a later release? Use Geek Girl Authority to find the next clue to the case with news about TV shows like The Expanse and more!
RELATED: THE EXPANSE Blooper Reel Makes Us Want Frankie Adams for a BFF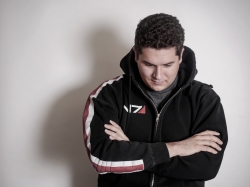 Latest posts by Tyler Boyce
(see all)