In case you missed the good news, Square Enix announced that the classic JRPGs Dragon Quest, Dragon Quest II: Luminaries of the Legendary Line, and Dragon Quest III: The Seeds of Salvation are all heading to the Nintendo Switch on September 27th. This is incredible news for fans of the long-running series and it hopefully signals the release of additional Dragon Quest titles in the future.
Originally released on May 27, 1986 for Nintendo, Dragon Quest (Dragon Warrior in the US) is the first game in the Erdrick trilogy. In this story, you play as the "Hero," a descendant of the Erdrick line. You travel the land of Alefgard to rescue a princess and defeat the Dragonlord. The sequel, Dragon Quest II, released on January 26, 1987, takes place 100 years after the events of the first game. In this game, you play the Prince of Midenhall who must seek out two descendants of Erdrick in order to defeat the wizard Hargon. Then finally, the prequel Dragon Quest III, first released on February 10, 1988, is set many, many years before Dragon Quest. In this adventure, you play the son or daughter of the great warrior Ortega. On your 16th birthday you are summoned by the king to complete your father's quest to defeat the evil Baramos.  The game is set in Aliahan, a world different than Alefgard, but the old world does make a return.
If you have had any interest in dividing into this classic JRPG series, now is the time. Then once your done with the original trilogy you can pop over to the Heroes series or the Builders series with Dragon Quest Builders 2 which was just released in July, or you can get your hands on Dragon Quest XI which was released in September 2018 to rave reviews.
Speaking of Dragon Quest XI, the release of Dragon Quest I-III coincides with the Switch release of DQXI S. Four DQ games available on the same day? It's Christmas!
Dragon Quest will be priced at $4.99. Dragon Quest II will be $6.49, and Dragon Quest III will be priced at $12.49.
We'll see you in Alefgard, Hero. 
RELATED: Tokyo Game Show 2019: PROJECT RESISTANCE Sets Survivors Against The Mastermind
Screenshots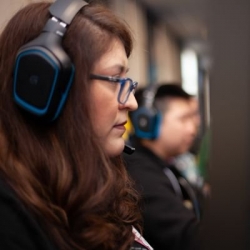 Latest posts by Renee Lopez
(see all)