CBS has created a new sequel to The Silence of The Lambs in the form of a series titled Clarice. This series will be set one year after the events in The Silence of The Lambs. This is before the events of the sequel movie Hannibal. Clarice just got it's first full-length trailer. Previously, there have only been short teasers released, but now there is a full two-minute trailer!
RELATED: Snowpiercer Season 2 Trailer Highlights Layton and Wilford Struggle
The trailer shows Clarice Starling played by Rebecca Breeds, recovering from her encounters in Silence of The Lambs. She goes to West Virginia and gets thrown back into hunting serial killers. It seems that Agent Starling now has a reputation and it has preceded her on this new adventure. But not everyone seems to be excited to have her. She is warned that they do things right here and to leave her silly theories at home.

The entire trailer is accompanied by an eerie, slowed-down rendition of John Denver's Country Roads. This adds a disturbing nuance to the atmosphere.
Jodie Foster first brought the character of Clarice Starling, FBI trainee to life in 1991 when the first film in the Hannibal Lecter film series was released. The film, which was directed by Jonathan Demme and starred Anthony Hopkins, was adapted from the Thomas Harris novel by the same name.
The first episode of Clarice airs on CBS on February 11, 2021 at 10/9c.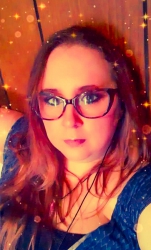 Latest posts by Becca Stalnaker
(see all)