Chris Pratt was spotted at the unveiling of a massive LEGO dinosaur head statue on the Today show. The figure was made to celebrate nearly 30 years of the franchise and the release of Universal Pictures' Jurassic World Dominion. 
While you could consider this T-Rex statue a project more than 65 million years in the making, the actual LEGO statue took more than 2,000 hours of labor to complete and weighs 3,000 lbs. Yahoo! News revealed an exclusive video of a timelapse showing the process of placing the pieces. You can find it here.
So, why a T-Rex? This statue pays homage to the most iconic carnivore in the Jurassic Park franchise. Lovingly referred to as "Rexy" by fans, the T-Rex is the only dinosaur to have appeared in every single Jurassic Park movie. She has been the star since Steven Spielberg's inaugural 1993 installment. 
RELATED: Check Out These Jurassic World Dominion Exclusives from LEGO and Mattel 
Though the statue only showcases the massive carnivore's head, it took nearly 200,0000 bricks to complete. It is large enough for a grown adult to fit into, as Pratt demonstrated for laughing fans. The decorative plate that Rexy is bursting out of is reminiscent of amber.
The hue of these amber-esque bricks will be immediately recognizable to fans of the series as the material that preserved the mosquito to make Jurassic Park possible. Just this plate took 20,000 translucent bricks. The bricks' glowing appearance is due to the lighting system built into the statue. 
While Pratt was the only cast member to show up for the statue's debut, he is not the only big name in Jurassic World Dominion! Pratt will star alongside Bryce Dallas Howard, Laura Dern, Jeff Goldblum and Sam Neill in a breathtaking new adventure that spans the globe.
From Jurassic World architect and director Colin Trevorrow, Jurassic World Dominion takes place four years after Isla Nublar was destroyed. Dinosaurs now live—and hunt—alongside humans all over the world. This fragile balance will reshape the future and determine, once and for all, whether human beings are to remain the apex predators on the planet. 
Jurassic World Dominion hits theaters everywhere on June 10, 2022. Do you have your tickets already? Let us know how you are prepping for the release in the comments!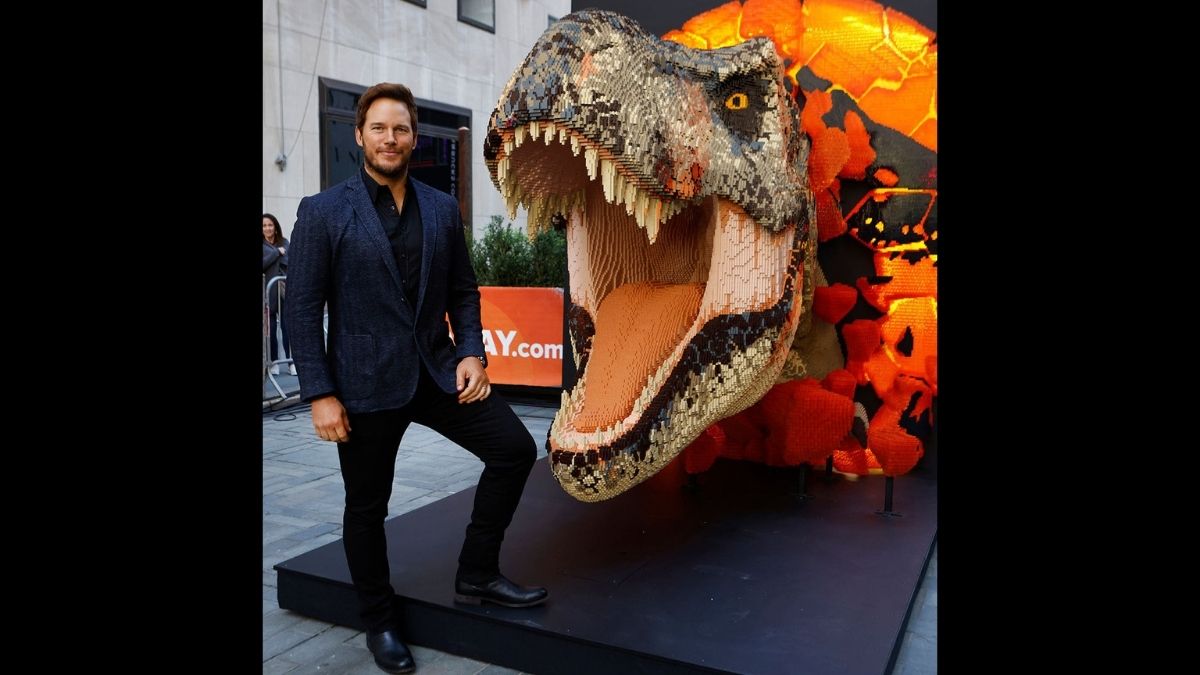 The Action Amps Up in JURASSIC WORLD DOMINION's Latest Trailer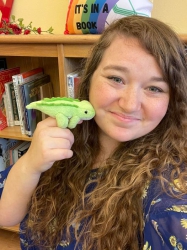 Latest posts by Lauren Darnell
(see all)