Heya, horror fans, are you ready for a new kind of horror? From the terrifying minds of Ben Rock and Bob DeRosa comes Catchers, a "monster movie for the ears." The creature feature is a small-town horror audio drama that is reminiscent of a classic 80s film.
An Audible Original, Catchers tells the story of two animal control specialists in Buck Lake, Colorado. Collins (Billy Gardell), the resident dog catcher, is on the brink of retirement. His replacement, Blair (Herizen Guardiola), is a Gen Z vet student who hates mansplaining; they don't get along. But on the eve of his retirement, Collins gets a call that changes everything.
There's been a report of a vicious wild dog on the loose. Collins and Blair head to a remote family farm to check it out. But instead of finding one wayward mutt, they're attacked by an entire pack of blood-thirsty creatures. Are they animals? Aliens? Or something more sinister? Since the two do not see eye-to-eye, will Blair and Collins come together to save Buck Lake?
RELATED: 5 Must Watch Horror Thriller Series With Actual Queer Representation 
Before co-writing and directing this new take on horror, Ben Rock began his career as a special effects makeup artist. However, a project he worked on that will stand out to horror fans is The Blair With Project. In 1997 Rock was asked to join the team making the cult classic film as Production Designer. In that role, Rock worked to create the atmosphere and the iconic stickman symbol that is now synonymous with the movie. Additionally, he wrote Curse of the Blair Witch and Shadow of the Blair Witch for SYFY. Rock's other projects include Alien Raiders and Future Boyfriend.
Bob DeRosa has multiple screenwriting credits including Killers, The Air I Breathe and the television series White Collar. Frequent collaborators, he and Rock co-wrote Video Palace (Shudder) and co-created the award-winning horror/comedy web series 20 Seconds to Live. 
RELATED: Facts You Didn't Know About These Classic Horror Movies
"Bob and I were influenced by lots of 80s horror movies, specifically creature features like Tremors. Also, we were heavily influenced by John Carpenter's gritty but oddly funny horror movies like The Thing and, They Live," Rock said on creating Catchers. "One special inspiration I also took was Alex Cox's Repo Man with the friction of a young myopic character who's teamed with a curmudgeon. It was fun to make a Gen Z/Gen X combo who have to fight monsters." 
"I've always loved monster movies, and finally seeing the monster is usually the best part," added DeRosa. "Working in audio created a unique challenge, but I think we came up with something really interesting and new — a monster movie for the ears!" 
RELATED: Your New Favorite Horror Web Series – 20 Seconds to Live
Interestingly, Rock and Gardell attended high school together in Orlando. Rock said, "Billy Gardell and I met in our high school drama department and worked on plays together as teenagers. Even then, his talent was apparent. We've stayed in touch over the years and always looked for a project we could collaborate together on, and this project was the perfect vehicle for both of us. Bob and I wrote the role of Collins with Billy in mind, and we were unbelievably thrilled when he agreed to do it."
Catchers consist of eight, 20-minute long episodes and will premiere exclusively on Audible on Oct. 27, 2022. The cast consists of Guardiola, Gardell, Nicki Micheaux, Mary Lynn Rajskub, David Patrick and Yuri Lowenthal.
Are you excited to listen to Catchers? We sure are – Leave your thoughts in the comments!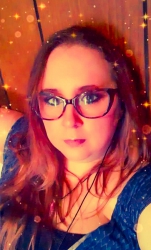 Latest posts by Becca Stalnaker
(see all)