I dare you to say his name … Candyman…
The reboot of the horror classic Candyman has been one of the most anticipated movies since it was first announced. Anytime a film is rebooted, there's always the concern that it won't live up to the original. So many times, a classic flick becomes something unrecognizable in a reboot. As a fan of the original Candyman, while I've been excited to watch the reboot, I've also been apprehensive. Here are my thoughts on Candyman 2021.
RELATED: Click here to browse our Underrated Horror Movie of the Month archives!
About Candyman
Candyman, the first original film from 1992, focused on a young grad student named Helen Lyle (Virginia Madsen). As part of her studies, Lyle is writing her thesis on local myths and legends, including the legend of The Candyman (Tony Todd).
According to legend, if you say "Candyman" five times while looking in a mirror, it'll summon the spirit of a man who, when he was alive, had a hook for a hand and liked to give the local children candy. Unfortunately, the man met a terrible end after he's blamed for a young girl getting a piece of candy with a razor blade in it.
Sadly, after his death, we learn that he was not at fault. Helen doesn't believe in such legends and decides to say his name. The rest, as they say, is history. 
Fun fact: Candyman is based on an actual urban legend which, sadly, has some basis in truth.
In the reboot, a young artist named Anthony (Tony) McCoy (Yahya Abdul-Mateen II) is looking for inspiration when he stumbles upon the tragic tale of Helen Lyle. This, of course, leads him to the legend of The Candyman.
As Anthony follows this seemingly crazy story, he begins creating art unlike anything else he's ever created. In an art show curated by his girlfriend, Brianna Cartwright (Teyonah Parris), Tony displays a piece he calls "Say His Name." This leads people to call to The Candyman and once again bring him forth.
RELATED: Check out more of our movie reviews!
My Thoughts
I couldn't have asked for a better addition to the Candyman universe than this brilliant film created by Jordan Peele and Nia DaCosta! The story ties so brilliantly into the original. It's not so much a reboot as it is a continuation of the story. Instead of recreating the same premise from the original, this movie picks up years later and shows the next part.
The scenes are truly creepy and kept me on the edge of my seat. After watching as many horror movies as I have over the years, there isn't much that'll make me cringe or squirm in my seat, but Candyman did exactly that. It's not overly gruesome, but it still managed to make me turn away at one point because of the sheer intense emotions that a particular scene invoked in me. 
If I were forced to list a flaw for the movie, there's an incredibly brief moment when Anthony sees Candyman in the mirror. I choose this scene because the image of Candyman is created with CGI. Right at the start of it, it's undeniable that it's CGI. However, this is only for a moment, and the overall effect of the scene is worth the brief issue, in my opinion.
I think this film is especially incredible because not only does it give the original an amazing second chapter, it also speaks to the racism that continues to prevail in society and the part it has played in history. The overall experience of watching this movie is something I highly recommend.
Without a doubt, this movie is a 10 out of 10. If you want to be scared, creeped out, intrigued and drawn into an amazing story, watch Candyman.
So, tell me, will you say his name?
Have you seen the new Candyman yet? Let us know your thoughts in the comments!
This review was originally published on 8/27/21.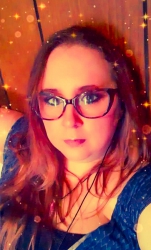 Latest posts by Becca Stalnaker
(see all)