Announced today by Usaopoly (The Op), Critical Role has signed a licensing agreement to combine the Dungeons & Dragons (D&D) digital media brand with Steve Jackson Games' beloved Munchkin card game!
Munchkin is the fun D&D-inspired dungeon crawl card game where players fight monsters and loot treasures as they attempt to win by being the first to reach Level 10. Munchkin has created numerous "variant" editions over the years in combination with different IPs, ranging from Munchkin Marvel to Munchkin Rick and Morty. Critters (fans of Critical Role) are sure to be excited to learn that now Critical Role (specifically Critical Role's current Wildemount campaign) is the latest IP to get its own Munchkin edition.
RELATED: New CRITICAL ROLE Campaign Book Announced: Explorer's Guide to Wildemount
"We're thrilled to see the world and characters of the Mighty Nein come to life in card game form with Munchkin, and we can't wait to share it with the Critters," said Ben Van Der Fluit (Vice President of Business Development for Critical Role), "We wouldn't be here today without them."
Phil Jackson, CEO of Steve Jackson Games, shared how Critters and fans of Munchkin alike can loot magic items specific to Critical Role, as well as kill iconic Wildemount foes such as Lorenzo and Avantika. Heather Campbell, Vice President of Sales at The Op, also revealed that The Op will also be releasing two 1,000-piece Critical Role jigsaw puzzles in 2020.
RELATED: Your Ultimate Guide to GEN CON
Munchkin: Critical Role will be released this fall in North America, the United Kingdom, Australia, and New Zealand for $24.99 USD. The two Critical Role jigsaw puzzles will be released for $14.99 USD each.
What do you think? Are you excited to loot the room and look for trouble in Wildemount with Munchkin: Critical Role? Or are you going to kick down the door and move onto a different card game? Let Geek Girl Authority know, and keep an eye on GGA for more news about Critical Role, tabletop games, and more!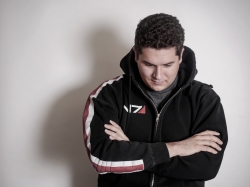 Latest posts by Tyler Boyce
(see all)