Bossdog is a family-friendly card game published by Boss Dog Games. This wacky, fast-paced card game captures the essence of The Secret Life of Pets in a game format similar to Unstable Unicorns. Boss Dog Games is the studio behind Farting Frenchies which was funded on Kickstarter in just 29 minutes and Beware of Bears. 
RELATED: 8 Tabletop Games You Can Learn at a Party 
Boss Dog Games sent us Bossdog ahead of the Kickstarter launch for an honest review. The first thing that catches our eye on Bossdog is the artwork. It's funny and well done, giving you a good sense of personality for each of the individual dogs on the cards. We could almost hear their voices saying stuff like 'You're barking up the wrong tree copper!" 
Next, the gameplay was very fast to pick up! We played this game once with our family, including a six year old and again with a group of our friends. Both times Bossdog seemed to progress at the same pace and was enjoyed by both groups! The more experienced gamers seemed to understand the mechanics immediately and the less experienced gamers seemed to pick it up after the first round. Definitely, a game that's versatile enough for family night or a get-together.
Overall, Bossdog is fun, fast paced, easy to pick up and go fun to pur down. It's a great card game to play with family and friends regardless of their age or skill level. Bossdog is being funded through Kickstarter! These campaigns are all or nothing and are only open for a limited time only.
Boss Dog Games is a proven success on Kickstarter already so we think you can consider it more of a pre-order when you place your pledge. Find more from developer Boss Dog Games here! 
Game Mechanics:
Supports 2-4 Players
Hand Management/Card Drafting game
Playtime: 20 mins
Sit. Stay. Play. Good gamer! The campaign for Bossdog opens March 15, 2022 and you can show your support here!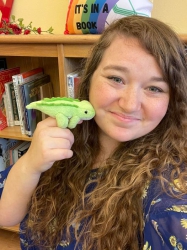 Latest posts by Lauren Darnell
(see all)