Many fans have been asking, what's new with Blumhouse? The leading horror production company has provided the answer! With everything from new trailers and teasers to a Webby nomination, this company has a lot to announce. Keep reading to learn what Blumhouse has going on.
First up is a Webby Award nomination! The second annual BlumFest has been nominated for a Webby Award in the Virtual & Remote category – Media and Entertainment. Voting ends on April 21, 2022, and winners will be announced on April 26, 2022.
RELATED: Check out all of our Blumhouse news!
The Thing About Pam
If you are a fan of The Thing About Pam, you won't want to miss the new Q&A with star and executive producer Renée Zellweger and showrunner Jenny Klein. Additionally, all six episodes are available to watch. 
The story of this intriguing show is that of convicted murderer Pam Hupp. Blumhouse said, "Dateline correspondent Keith Morrison narrates the portrayal of the heinous crime as told by showrunner Jenny Klein and team of writers utilizing sardonic, razor-sharp wit to detail the absurdities of Hupp. The show reveals Hupp's elaborate and diabolical scheme to manipulate those around her, and that Betsy's murder occurred just days after signing her life insurance over to Hupp."
Check out the Q&A below!
DASHCAM
Blumhouse has also dropped a new teaser for the upcoming film DASHCAM. The official description says, "DASHCAM follows two friends" as they traverse a horror road trip and Livestream the "most terrifying night of their lives." Blumhouse noted, "The film stars Annie (Annie Hardy) and Stretch (Amar Chadha-Patel); former bandmates and friends, who find themselves transporting a frail elderly woman out of town Angela (Angela Enahoro)."
This film is slated to hit theaters on June 3, 2022. In the meantime, check out the new teaser below.
Our Father
Finally, Blumhouse has released a new trailer and a Q&A for Our Father. 
The official synopsis for the documentary says, "Jacoba Ballard was an only child, conceived via donor sperm, who always dreamed of having a brother or sister. A home DNA test from 23andMe led her to the discovery of not one but seven half-siblings – a number that defied best practices in fertility medicine. As the group set out to learn more about their curious family tree, they soon discovered the sickening truth: Their parents' fertility doctor had been inseminating his patients with his own sperm – without their knowledge or consent. As Ballard and her newfound siblings realized they've barely begun to untangle his dark web of deceit, their pursuit of justice lies at the heart of this profoundly unsettling story about an unimaginable breach of trust."
Q&A Lucie Jourdan and Michael Petrella
Q: What first drew you to this story? 
A: Before partnering most recently on Our Father and prior to this on a TLC series we created Taken At Birth about another evil Doctor, we had worked on eerily similar projects in the past not necessarily about fertility fraud specifically, but stories about communities of victims who were learning some awful truths about their births and childhoods, but well into their adult lives. We found ourselves uniquely positioned to tell these types of stories. 
[Michael] first saw a local news story about Jacoba – she was livid at the lack of justice she and her siblings, and their mothers would be able to receive as Donald Cline was back home as if nothing had happened. We both knew there was a story that needed to be told there, and we could give them a voice. Maybe we can't deliver legal justice, but we can absolutely offer a platform to show the world what happened. 
We spent years making sure we stayed true to our word and delivered a documentary that had the power to bring their story to light and help show why it is so important that predators like this don't get to hide behind laws. This was a sexual violation and we pulled no punches in how we showed that in this film.
RELATED: Here Are 6 Brilliant Female Horror Directors You Need to Know
Q: How did your partnership with Blumhouse come to be and why was the studio the perfect partner?
A:  Lucie Jourdan, director Our Father:
In 2019, after meeting with several production companies we took a meeting with Mary Lisio and Amanda Spain who were execs at Blumhouse Television at the time. They immediately saw the potential. We discussed how they thought this real-life horror could translate to the Blumhouse audience. They were so incredibly moved by the story and so passionate about seeing it come to life, and we were ecstatic to partner. 
Keeping a keen eye to the horror/thriller aspect of the company, we managed to tell the story in a unique way which both capitalized on the Blumhouse brand and remained a moving documentary. Horror films are often more digestible when you know the evil deeds of the characters are based on fiction. However, there is little that could be more chilling than telling a true life horror story like this. I think that's why the trailer went viral so quickly – from a female perspective, there's little scarier than a real life monster in between your legs.  Blumhouse got it. And so did Netflix. And they gave us the autonomy to tell this story how we wanted. We pushed a lot of boundaries with this film and blurred the lines of what a documentary could be and I couldn't be prouder of the result.
Finally, here is the trailer!
Which of these projects are you most excited about? Let us know in the comments!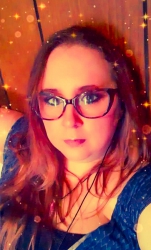 Latest posts by Becca Stalnaker
(see all)