Blumhouse and Maniac have secured the rights to a real-life haunting for both scripted and unscripted development. The story they have secured is considered to be the longest-documented poltergeist haunting in history and is that of Shirley Hitchings.
The two companies have gained the rights to popular BBC 4 radio podcast, The Battersea Poltergeist, as well as the book The Poltergeist Prince of London: The Remarkable True Story of the Battersea Poltergeist.
This process began in Los Angeles, California on May 25, 2021, in an "ultra-competitive bidding situation." The company is now developing the podcast as the first season of "a scripted ongoing series and a companion unscripted series titled Blumhouse's Ghost Story."
RELATED: Mark Your Calendars Because We've Got a Date for Blumfest 2021
Comments on the Acquisition 
Blumhouse Television President, Chris McCumber, said of the podcast, "From our first listen to Danny's captivating podcast, we were hooked and could easily envision how to bring the story to life — in both scripted and unscripted formats — for television viewers. We're grateful to Michael Seitzman for identifying the project early on, and championing it so aggressively."
The Battersea Poltergeist podcast presenter and series creator, Danny Robins, stated, "It's been an amazing journey making the podcast for the BBC and now I couldn't have hoped for a better partner than Blumhouse, a leader in the genre when looking to further develop it." He went on to say, "I'm thrilled to work with them and Michael to bring the series to life visually. Ghost stories don't get stranger or scarier than this."
Executive producer Michael Seitzman explained, "Once you listen to the gripping and terrifying true story of Shirley Hitchings, it's easy to understand why Danny's podcast inspired two-page spreads in every newspaper in the UK."  Seitzman added, "It was exactly what we'd been looking for to launch our new ongoing series based on true hauntings. As he did with his podcast, Danny Robins will have viewers sleeping with the lights on after they watch his show!"
Robins, McCumber and Seizman along with Jason Blum will executive produce both the scripted and unscripted series.
Are you excited about The Battersea Poltergeist? Let us know in the comments below!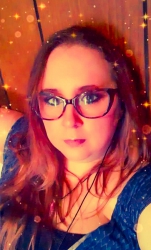 Latest posts by Becca Stalnaker
(see all)