Fans of Patricia Cornwell's Kay Scarpetta novels get ready to party! Blumhouse and Comet Pictures have secured the rights to develop the novels into a series. 
The Kay Scarpetta novels have been incredibly popular since the release of the first book, Post Mortem, in 1990. As a result, many production companies have vied for the rights to turn them into a movie or series. 
About the Books
For anyone unfamiliar with the books, the protagonist, Kay Scarpetta, is a forensic pathologist. Together with other characters, Benton and Marino, Scarpetta solves murders in thrilling and edge-of-your-seat stories. Cornwell has penned 29 New York Best Sellers.
After 30 years since Post Mortem debuted, Blumhouse, along with Jamie Lee Curtis' production company, Comet Pictures, is creating a scripted series.
RELATED: 7 of the Best Kick-Ass Horror Heroines
Comments on the Partnership
Cornwell expressed her excitement for the partnership, saying, "I've had the honor and pleasure of knowing Jamie for a number of years and have come to respect her hugely as an artist and a stellar human being. Blumhouse is a creative force of nature, and I'm confident that Scarpetta is going to make it to the screen in a fantastic way." She went on, "To say I'm thrilled is an understatement, and I have no doubt my readers will feel the same!"
Curtis said, "Patricia Cornwell is a bonafide literary trailblazer, and collaborating with her to  bring her beloved character Kay Scarpetta to life through the power of television and to introduce her to an entirely new audience is exciting," She also said, "The confluence of Blumhouse and Comet bringing to life a dark, fun and layered work world and family life, spearheaded by the smart and sexy indomitable Kay Scarpetta is going to be a thrilling ride."
Chris McCumber, Blumhouse Television President, said, "We are so honored to be partnering with one of the most successful authors in history in Patricia Cornwell." He went on to say, "Kay Scarpetta has been a much sought-after character for a long time, and we are excited to finally bring her to life on television. We are also grateful to Jamie Lee Curtis for connecting the Blumhouse team to Patricia and to Patricia for trusting us with her iconic creation." 
Cornwell and Curtis will both serve as executive producers along with Jason Blum, Chris McCumber and Jeremy Gold.
Are you excited to see Kay Scarpetta on your television screen? Any predictions for who will play her? Let us know in the comments!
Mark Your Calendars Because We've Got a Date for Blumfest 2021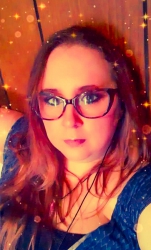 Latest posts by Becca Stalnaker
(see all)