According to an announcement from Blumhouse, the newest adaptation of Stephen King's Firestarter has officially begun production! Previous announcements for this film included the casting of Zac Efron and Michael Greyeyes. Efron will be playing Andy McGee, father of young protagonist Charlie McGee. Greyeyes is taking on the role of Rainbird.
RELATED: Michael Greyeyes Cast in Remake of Firestarter
Production for the Firestarter reboot began today, Tuesday, May 25 in Canada. Check out this cool behind-the-scenes look from Blumhouse's Twitter post.
Walking into the first day of production like…. #firestarter @jason_blum @ZacEfron @AkivaGoldsman @StephenKing @MichaelGreyeyes pic.twitter.com/bOtUWd4k56

— Blumhouse (@blumhouse) May 25, 2021
About Firestarter
Firestarter is based on a Stephen King novel of the same name. The script for this reboot has been adapted by Scott Teems, who's known for his work on Halloween Kills and Rectify. At the helm directing is Keith Tomas. Jason Blum, alongside Academy Award winner Akiva Goldsman, is producing. Serving as executive producer is Martha De Laurentiis, who was an associate producer on the original Firestarter film starring Drew Barrymore.
If you have never seen or read Firestarter, the story, both film and novel, is centered around a mysterious agency known only as "The Shop." This agency performed experiments on humans including Andy McGee and his future wife Vicky. Several years later the two conceive a child whom they named Charlie.
As the girl gets older she develops pyrokinesis, a unique ability to set fires with her mind. The Shop targets young Charlie and her father must keep her safe at all costs. The official logline from Blumhouse states: "A young girl develops pyrokinetic abilities and is abducted by a secret government agency that wants to harness her powerful gift as a weapon."
Are you excited to see this remake of Firestarter? Let us know in the comments!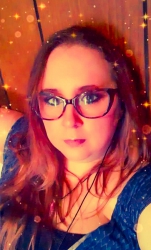 Latest posts by Becca Stalnaker
(see all)