Blumhouse released the cast list for A House on The Bayou today. This is the first film of eight as part of a collaboration deal between Blumhouse and the television network EPIX. The film is being written and directed by Alex McAulay.
Angela Sarafyan, Jacob Lofland and Paul Schneider lead the cast with Doug Van Liew and Lauren Richards rounding out the cast in supporting roles. Schneider is best known for his role in Tales from the Loop and Sarafyan for hers in Westworld. Lofland's previous credits include Maze Runner.
The story follows a "troubled couple" played by Schneider and Sarafyan and their teenage daughter Lia McHugh). The family goes on vacation to "an isolated house in the Louisiana bayou to reconnect as a family." After arriving at the house, unexpected visitors appear, everything begins to unravel. Some frightening secrets are revealed and the family's "facade" begins to fall away.
Blumhouse did not disclosed exactly what character Jacob Lofland will play other than stating it will be "a leading role." Likewise, character roles for Doug Van Liew or Lauren Richards have yet to be revealed.
RELATED: Horror Juggernaut Blumhouse and EPIX Enter New Partnership
Jason Blum, Chris McCumber and Jeremy Gold will be executive producing for Blumhouse. Also acting as executive producer is Mary-Margaret Kunze.
This will be the second project between Blumhouse and the premiere television network EPIX. Their first collaboration came in the form of Fall River, a four-part docuseries. The docuseries is slated to premiere on May 16, well before A House on the Bayou.
Be sure to keep an eye on Geek Girl Authority for more information about A House on the Bayou!
A House on the Bayou is currently set to premiere on EPIX in late 2021.
RELATED: Westworld Recap: (S03E07) Passed Pawn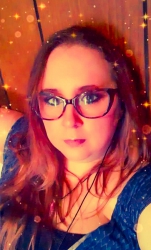 Latest posts by Becca Stalnaker
(see all)