Horror juggernaut Blumhouse has just announced the date for the second annual Blumfest! For a second year, the event will be taking place virtually and will happen on October 1, 2021, in celebration "of the company's favorite holiday, Halloween." According to the release, there will be featured conversations with actors and filmmakers involved in upcoming Blumhouse productions for film and television. They also stated that there would be "surprises and sneak peeks for fans." Anything could happen at Blumfest 2021!
Blumfest updates will be forthcoming on appearances and panels via Blumhouse's social media accounts. Fans will soon find out the list of directors and actors that will be in attendance. Last year's event featured names such as Jamie Lee Curtis (Halloween Kills), the director and stars of Freaky, Chris Landon, Vince Vaugh and Kathryn Newton and directors from Welcome to the Blumhouse, among others.
RELATED: Movie Review – Freaky
There are sure to be some amazing panels and guest appearances for Blumfest 2021. Blumhouse has quite a few projects coming up, so anything could happen! The event takes place only two weeks before the release of Halloween Kills, the newest addition to the Halloween franchise. With any luck, some of the stars and/or filmmakers will be a part of the event!
Be sure to look for the hashtag #BlumFest2021, the official hashtag for the event!
Jason Blum made an official announcement about the second annual Blumfest on YouTube while wielding a lightsaber and cloaked in a hooded robe. It is everything a geek/horror nerd desires. Check it out!
Let us know in the comments if you are excited for Blumfest 2021 and tell us who you hope will be there!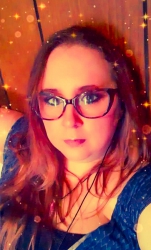 Latest posts by Becca Stalnaker
(see all)